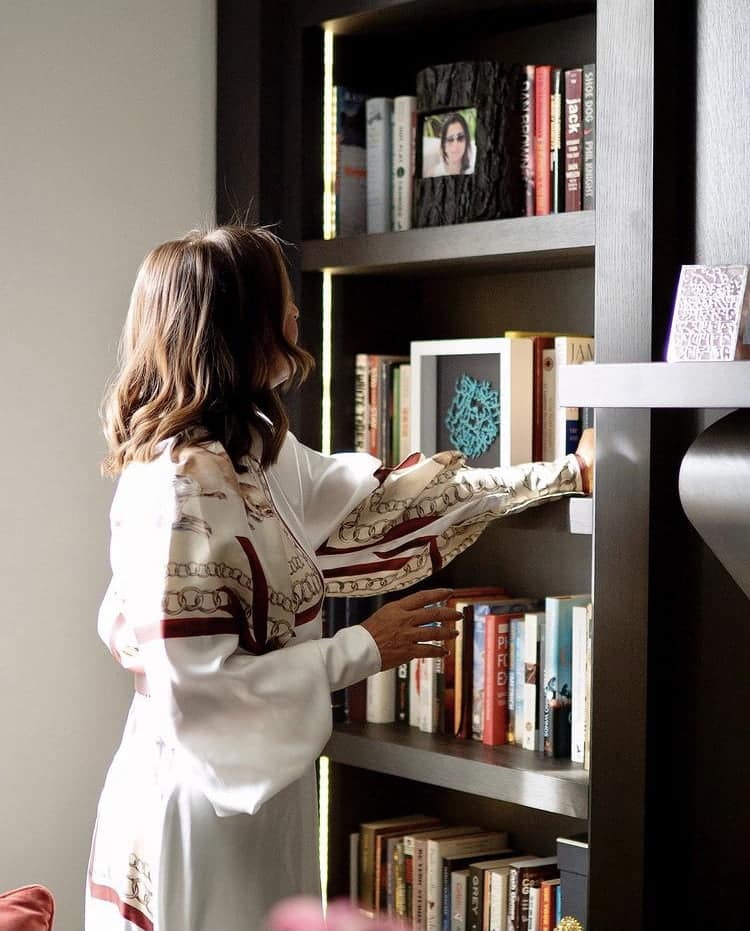 Whether you're focusing on one room, your entire home, or a commercial project, it's vital to pick the right interior designer who can inspire your creativity and bring your ideas to life. The materials, structure, and character of a property might provide a foundation to work with, but it's the interior of any building that really brings it to life.
Choosing to hire an interior designer gives you the opportunity to truly make the most of your interior space. Unlike other professional services, however, you can't select an interior designer based solely on their professional qualifications or experience. While these are undoubtedly important, finding the right interior designer requires a more nuanced approach.
To help you make the right choice and to streamline the selection process, take a look at these five important things to consider when choosing which interior designer to work with:
1. What to Expect from an Interior Designer
An interior designer can provide a variety of services. From redesigning your space and creating a new layout to selecting the materials, colours, and themes that will encapsulate each room, there are lots of possibilities to explore. You may want to give your designer a vague brief and free rein to transform the interior of your property, for example. Alternatively, you may prefer to work closely with your interior designer and be involved in every decision.
There's no right or wrong way to work with a designer, but it's important to ensure you're both on the same page when it comes to working methods and expectations. Some designers prefer to work on projects where they can take the lead, while others are happy to bring a client's vision to life. Being upfront and honest about exactly what you want your designer to deliver will help you to find the right person for the job. Furthermore, clarifying your expectations at the outset will facilitate a good working relationship and enhance the outcome of the project.
2. Previous Interior Design Work
Interior designers are adept at working with a range of styles to deliver an interior that meets the client's needs and reflects their tastes. However, all designers have their own style too, so taking a look at their previous work can give you an idea of what to expect. If you're a fan of their earlier projects, for example, it's a good indication that you'll be happy with the service they will provide.
Conversely, if you can't find anything in their portfolio that you love, they're probably not the right designer for you. Most designers will showcase at least some of their work on their website, so it's easy to see what styles a designer is most noted for. By taking the time to look through a designer's work, you can create a shortlist of potential professionals you'd like to work with on your own project.
3. Scale of Projects
Many designers are happy to work on projects of various sizes, from single room redesigns to whole property renovations. Of course, this isn't the case for every designer, so you'll want to ensure that your upcoming project matches the scope and scale of the projects they typically work on.
If you're planning a single room redesign and you can only see whole property transformations on their website, don't let this put you off. It's always worth pitching a project to a designer, particularly if you like their previous work and the style of their interiors. The work showcased on their site will only be a fraction of their portfolio, so get in touch to determine whether they would be willing to undertake your project too.
4. Interior Design Budget
Establishing your budget before reaching out to interior designers is always a good idea. If you have a budget of £10,000 but a particular designer usually works on projects with a value of £1 million+, it might not be the right fit. While a meticulous redesign doesn't necessarily require an unlimited budget, it is important that you and your designer are on the same page when it comes to the financial scope of a project.
No matter what your budget is, let prospective designers know in advance so that they can determine what services and options are most suited to your needs. This will ensure you can get the professional interior design expertise you require, as well as the best outcome for your property.
5. Deadlines
Top interior designers are in high demand, so there may be a waiting list for their services. If you have a particular timescale in mind, ask potential designers whether they can guarantee their availability in advance. If not, you'll need to decide if you're willing to adapt your schedule to match their availability or whether you'd prefer to work with someone else.
However, it isn't only the designer's schedule that you'll need to consider. If you want to take a role in the decision-making process, rather than giving your designer ownership of the project, you will need to confirm your availability too.
If a one-of-a-kind piece becomes available, for example, your designer may need your input swiftly. Similarly, if a bespoke piece is being crafted according to your specifications, you may need to provide feedback partway through the process. Confirming your availability and average response times in advance will help to create a good working relationship with your designer and enable them to manage the project effectively.
Why It's Worth Holding Out for the Right Designer
The right interior designer can transform your property and help you to create your dream surroundings. With an eye for detail and a talent for redefining interior space, your designer will elevate your home and create an interior that combines form and function.
However, the right designer will achieve this, as well as creating an interior that reflects your personality, tastes, and style. By taking the time to identify and understand your goals, the right interior designer will work with you to unleash your own creativity and use to shape an interior that's tailormade for you.