In any interior, the colour palette you choose has a significant impact on how the space feels and functions. From uplifting and motivating to relaxing and grounding, colours can have a transformative effect on people, as well as spaces.
Due to this, it's essential to use colour to elevate your home and achieve an exquisite interior design. When you use external factors, such as the changing seasons, to influence your colour palette, it only serves to enhance the overall design and maximises the visual impact of the space. With this in mind, take a look at these fabulous autumn colours and discover four top tips that will enable you to transform your home: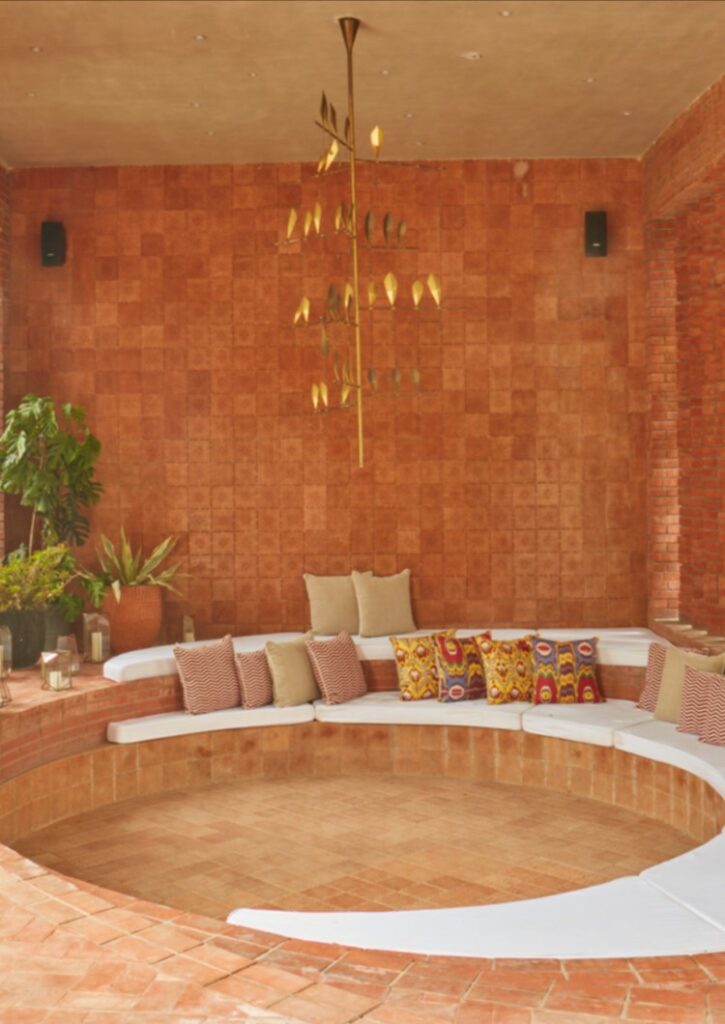 Terracotta
Rich and versatile, this earthy tone can add warmth to the coldest of spaces. From soft furnishings and lighting to tiles and flooring, you'll find a wide variety of options if you want to enrich your home with terracotta this season.
While terracotta ceramics offer a rustic feel, you can incorporate the colour into modern and contemporary styles too. Asymmetric pendant terracotta ceiling lights and bold, geometric terracotta prints are just two ways to put a modern spin on this classic colour.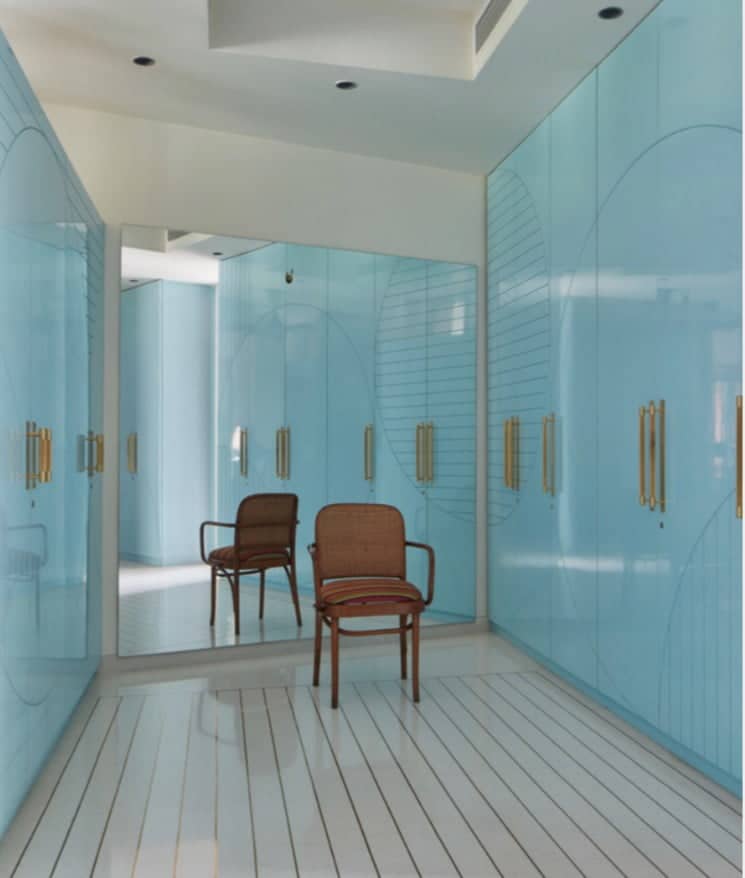 Cerulean Blue
A soothing, calming colour with an ethereal feel, cerulean blue is the perfect choice for autumn. You'll find cerulean shades ranging from azure and dark sky, so it's easy to find the ideal hue for any space. With complementing bold shades, such as red, white, or yellow, you can create a vibrant and inviting space. Alternatively, if you want to achieve a minimalist feel, pair cerulean blue with other subtle pastel shades and enjoy an effortlessly elegant space.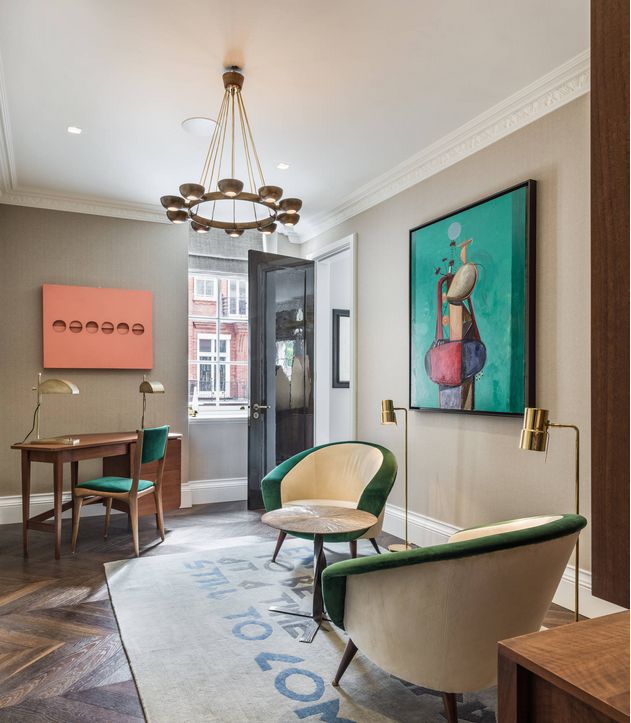 Forest Green
There's no doubt the forest green makes an impact, which is why it's an excellent choice if you want to create a dramatic yet down to earth interior. At the time of year when trees are shedding their leaves, you can immerse yourself in natural, earthy shades when you use forest green to enrich and elevate your home.
Forest green works exceedingly well with metallic accents, such as copper, bronze, and gold. In addition to this, you can pair forest green with matt or gloss black to create a stunning autumn impact.

Slaked Lime
A neutral shade that offers warmth and depth, slaked lime looks fabulous when paired with even warmer hues. When used on walls or soft furnishings, you can combine cool sophistication with a seasonal atmosphere. Paired with mid-greys, midnight blues, or moss greens, slaked lime is an excellent addition to your autumn colour palette.
Top Interior Design Colour Tips
Now you've got some ideas to inspire you, you'll want to know exactly how to get the most out of your interior design with the colour scheme you choose. Fortunately, these four top tips will ensure your autumn colour palette always delivers:
1. Create Flow Throughout the Property
While every room in your home might have a distinct character and interior design, you'll want to ensure that there is a sense of 'flow' throughout the property. This ties the interior design together and creates a holistic and immersive feel.
A unifying colour base, along with consistent styling, is a sure-fire way to ensure that your interior design flows throughout the property. To achieve this look, consider your redesign as a whole, rather than focusing on one space at a time.
2. Ensure Rooms Work with One Another
When rooms work well with one another, it's easy to ensure that your interior design flows throughout your home. However, making sure that rooms work as a set can also make your home feel larger and more spacious.
When you use drastically different designs from room to room, it creates division and distinction. Essentially, each room will feel very separate from one another. By choosing a cohesive colour palette and ensuring that rooms work well together, however, you can enjoy different yet complementary styling that unifies the home.
3. Don't Shy Away from Dark Colours
Many people are wary of using dark colours in interior design because they assume that it will make the space feel smaller. However, this doesn't have to be the case. With the right shade and styling, dark hues can look spectacular in rooms of any size, particularly at this time of year.
Furthermore, the accents you choose to pair with darker shades can bring them to life and give the room a lighter feel. Metallic accents or neutral shades can 'lift' darker colours and ensure that rooms feel as vibrant and welcoming.
4. Find Colours That Resonate with You
When you're deciding which colours to use around your home, don't rely solely on the latest trends or fashions. While emerging interior design trends can certainly be a fun way to keep your environment feeling fresh and up to date, your interior design should always meet your needs and match your preferred style.
Before you make a firm decision about which colours to use, use colour charts or tester paints to get a real feel of how the shade will affect you. As well as selecting hues that look spectacular in your home, it's important to find colours that inspire, motivate, nurture, and relax you.
Immerse Yourself in Colour this Autumn
As a new season arrives, it's always a good idea to take stock of your life and your home. By updating your interior design, you can welcome the new season and make subtle or drastic changes that will alter the atmosphere and ambience. Of course, savvy interior design updates can also increase the functionality of your home, particularly if you focus on hallways and entranceways as we get ready for colder, wetter weather!
From full-scale renovations and redecoration to accent updates and new textiles, there are endless ways to update your interior design. No matter how subtle or extensive the changes are, it's the colours you use that will have the biggest impact. By using these four top tips, you'll find it easy to select your ultimate autumn colour scheme.