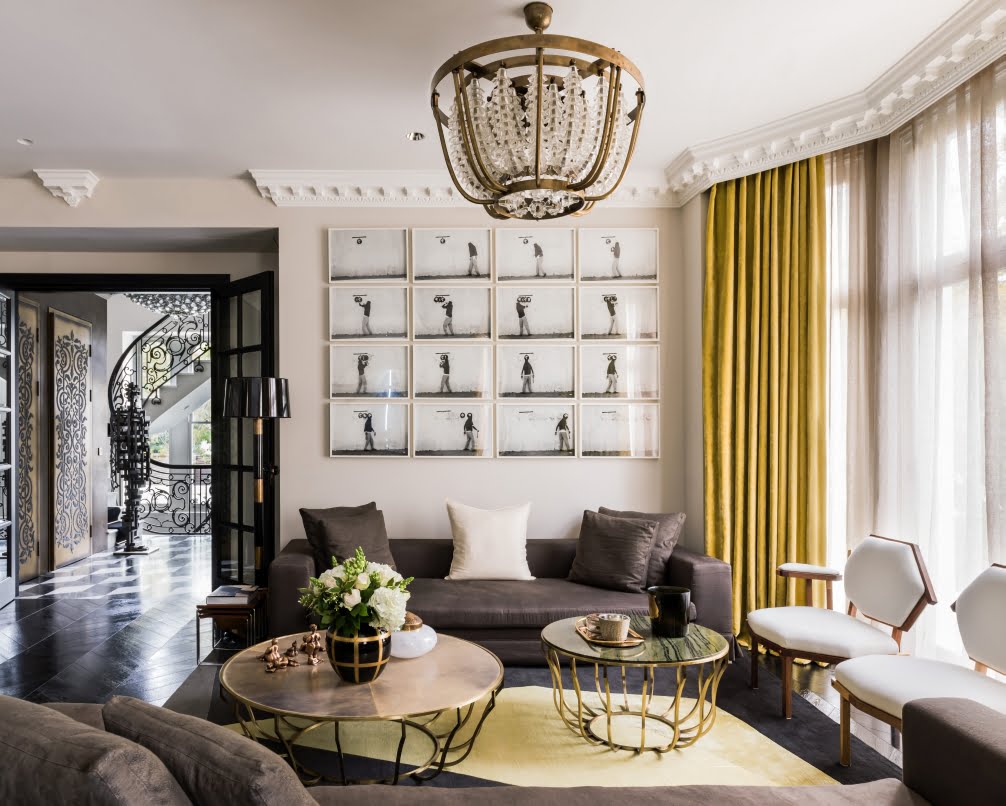 Throughout autumn and winter, you'll want your living room to be a place of refuge from the cold temperatures and dark nights. Whether a cosy living room idea means curling up with a book, watching a movie with family, or entertaining friends, your living space should provide you with the comforting and relaxing environment you crave.
By updating your interior design in line with the seasons, you can ensure that your home is always on-trend. More importantly, keeping your interior design up-to-date means that your home is effortlessly functional at any time of year.
With this in mind, take a look at these seven ways to make your living room warm and cosy this season:
1. Use Rich, Deep Colours
A rich colour palette signifies warmth, which is why it's perfect for autumn and winter. Teal, turquoise, burgundy, terracotta, camel, coffee, mustard, olive, and sage are all ideal hues for adding warmth. However, don't be afraid to embrace more vibrant shades if you want to add a pop of colour to your living room. Salmon, blush, lilac, plum, burnt orange, navy, denim, aqua, and chartreuse can all work well when you want to add richness to your living space. Choose shades that have a warm undertone and you'll be relaxing in a cosy, embracing living environment before you know it.

2. Use Metals to Add Shine
As the season gets colder and wetter, it's not uncommon for things to feel a little dull. Fortunately, you don't have to let this affect your surroundings when you use metals to add shine to the space. Copper, bronze, chrome, and stainless steel will all reflect the light well and add a sense of brightness to your living room.
From statement sculptures to metal light fixtures and furniture with metallic elements, there are plenty of ways to incorporate these materials into your living room design and add new depths to the space.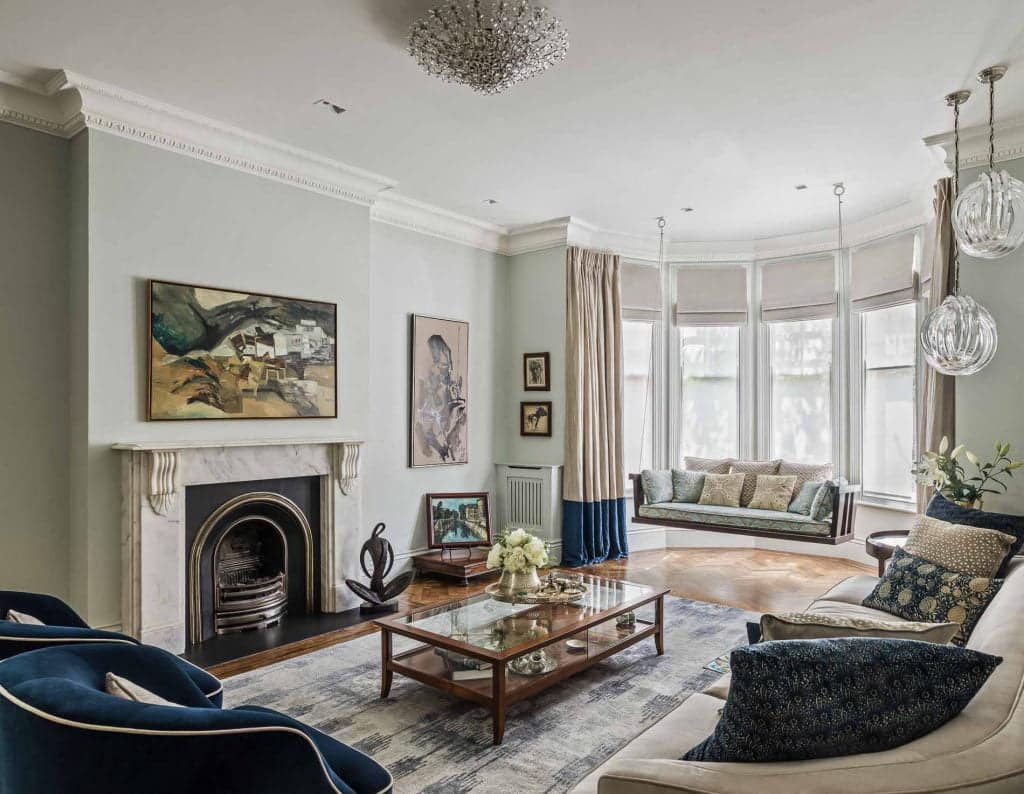 3. Add Rugs to Flooring
An area rug can be a fabulous (and easy!) way to transform any room and they work particularly well in larger spaces, such as living rooms. From a practical point of view, a rug will feel warm underfoot and keep you extra cosy when the colder temperatures set in, but that isn't their only benefit.
Adding a rug to your living room is a great way to incorporate rich colours into the space without undertaking a full redecoration project. Similarly, you can use rugs to add new textures to your living room, which will instantly make it feel warmer and cosier.
If you're going to use rugs to transform your living space, be sure to style them appropriately. Extending rugs under the furniture can make the space feel larger, for example, while layering area rugs can be an excellent way to make open plan spaces feel more intimate.
4. Update the Lighting
Lighting is a core element in any room and it's particularly important at this time of year. In spring and summer, you might be able to rely on natural light to illuminate each room and make the space feel brighter. In autumn and winter, however, you're going to need some reinforcements.
Layered lighting gives you the opportunity to increase the functionality of your living space, but it also means that you can use an array of fixtures and styles to achieve the desired design. A chic floor standing lamp in brushed bronze combines rich, earthy tones with metallic elements, for example. Alternatively, a dazzling chandelier will cast a soft illumination and add warmth to the room.
Aim to position lighting fixtures at different heights, so that you can create different lighting effects throughout the season. Combine ceiling lights with wall lights, standing lamps, and table lamps to maximise the effect and choose warm LED bulbs to create the right atmosphere.
5. Embrace Smooth, Soft Shapes
Rigid lines can feel a little formal, so steer clear of these if you want your living room to feel cosier. Instead, opt for soft, smooth shapes that invite you to sit down and relax. Comfortable seating is a must-have but look for armchairs, sofas and stools that feature curved backs or soft lines.
Similarly, use furniture that's circular, oblong, or octagonal if you want to cast a softer feel in your living space. Alternatively, choose pieces that feature rounded edges to enjoy a more informal design this season.
6. Layer Textures Throughout the Room
The textures you use in any room have a big impact on how it looks and feels, so don't hesitate to add more texture to your living room if you want to up the ante. From super-soft cashmere throws to natural wool blankets, silk cushions, or a velvet footstool, there are endless ways to incorporate more textures into your living space.
Not only will these soft fabrics ensure you avoid the chill throughout winter, but they'll also create an aesthetic warmth and make the entire room feel cosier. With a combination of cushions, throw pillows, wraps, blankets and even wall hangings, you can add a range of warm textures to your living room quickly and easily.
7. Leave Room for Seasonal Décor
If you celebrate the holidays, make sure you factor this into your interior design plans! Whatever seasonal decorations you choose to adorn your home with, they need to complement your interior. Overlooking seasonal additions now will mean that the room feels overcrowded in weeks to come. By factoring in any extra accessories that you want to showcase later in the season, you can ensure that your living room is perfectly primed for the pinnacle of the holidays.
Transform Your Living Room with the Right Styling
You don't always need to make major changes to totally transform how a space looks and feels. Re-styling the room and making a few small updates can have a bigger impact than you might think. With some strategic additions and some subtle changes, you can embrace autumn and winter and feel warmer and cosier than ever in your luxurious living room.