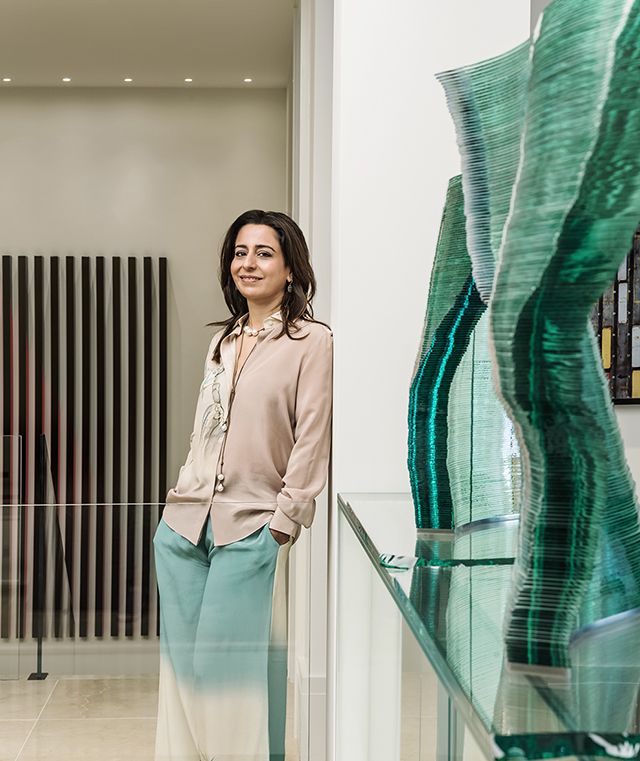 Photo Credit: Artemest
Interior design can enhance any space. From your kitchen or living room to an office or restaurant, interior design enables you to make the most of the environment and create an ambience and atmosphere that elevates the space.
Despite the benefits on offer, many people assume that using interior design is complicated or time-consuming, but it doesn't have to be! By understanding the basic principles that underpin interior design and identifying simple interior design styles, you can unleash your creativity and add your own unique aesthetic to any space.
Understanding Interior Design
There are seven core elements of every interior design style: form, space, line, colour, texture, light and pattern. When you're designing a room, try to ensure that these elements are balanced.
You can use 'positive space' to position the furniture in a room, for example, and leave empty 'negative space' to avoid overcrowding. Similarly, horizontal lines, such as those created by a coffee table or area rug, can make a room feel wider, while vertical lines, like windows and doors, make the room feel taller.
As you can see, each element – and the elements as a whole – should be balanced, so that one does not overpower another. By keeping these core elements in mind when designing your own space, you can emulate virtually any interior design style.
Simple Styles for Your Home
To find an interior style design that complements your property, your lifestyle, and personality, take a look at the following easy-to-integrate styles:
Modern
A modern interior style is clean and crisp and evokes a sense of simplicity. Not only can a simple interior design style be used anywhere, but it's also super adaptable and lends itself to any lifestyle.
People sometimes confuse modernity with minimalism, but you needn't live in bare rooms when you embrace modern interior design. While modern interior design does favour clean lines and an absence of colour, there are plenty of opportunities to inject character into the space.
If you want to use modern interior design in your own home, choose a simple colour palette. Using just two colours with varying tones and shades adds depth to the design while remaining effortlessly on-trend.
When it comes to furniture and decorative accessories, balance softer textures and with metals and glass. These can feature as prominently as you choose but even subtle additions, such as a chrome tap, brushed steel door handle, or glass chandelier, can have a big impact on the space.
Industrial
Inspired by commercial spaces, industrial interior design incorporates raw elements and visible functionality. Perfect in living environments that have been converted from offices, warehouses, or lofts, an industrial interior design can be as cosy as you like with the right styling.
Exposed brickwork and wood are a great basis for an industrial interior but be careful of how much of the space is dominated by this. Choosing exposed brick for just one feature wall can be an effective way to use this feature without overpowering the room or knocking it off balance.
Reclaimed timber is another excellent material to use when you want to create an industrial interior, while slate flooring or tiles can work well too. When you use wood and metal in an industrial design, it's important to balance these materials and colours, so look for ways to add lightness too. Displaying artwork, choosing vibrant accent colours, and incorporating soft textures can add a homely feel to your industrial interior design.
Scandinavian
Scandinavian design reflects the simplicity of life that's celebrated in Nordic countries. With an understated feel, this style of interior design is perfect for capturing the concept of 'hygge'. Also known as 'cosy contentment', you can use Scandinavian interior design when you favour natural materials, like form-pressed wood or wool, and use neutral colour palettes.
White, off-white, taupe, and tan are ideal base colours in a room inspired by Scandinavian design, but you can add pops of colour via accessories and textures. This interior design style favours functionality, so choose furniture that's compact with clean lines, rather than overly ornate. Similarly, value the space that's available and avoid cluttering the room. If possible, maximise the amount of natural light that flows into the space with trifold doors or voile blinds.
Traditional
If you prefer a classic interior design, then traditional styling might be just what you're looking for. Here, you can surround yourself with decadent furniture, sumptuous fabrics, and decorative pieces that catch the eye.
A traditional interior design style often features wood flooring and/or furniture. You'll notice intricate detailing on some pieces, so look out for furniture that's hand-crafted or bespoke if you want to create your own traditional idyll.
When it comes to fabric, you can be as opulent as you like. Soft fabrics, like velvet, cashmere, and silk, will add balance to the heaviness of the wood and enhance any living space or bedroom. For colours, opt for rich palettes that add depth and warmth to the space, such as deep reds, navy blues, or forest greens.
Designing Your Own Space
Now you've got a glimpse of how simple interior design styles can be applied to any space, you should feel more confident incorporating them into your home. Whether you're planning a total redesign or a straightforward redecoration, embracing a new interior design style can give your property a whole new feel.
When choosing an interior design style for your home, remember to complement the character of the property while selecting a design that you love. Unless you're going to make significant changes to the architecture, it's best to work with the features of your home, rather than against them. By doing so, you can ensure that the interior design style you choose is perfectly suited to the proportions and features of your home, which makes it infinitely easier to style.
At the same time, be sure to use an interior design style that reflects your personality and incorporates colours, patterns, and craftsmanship that you enjoy. When you do, you'll find that your surroundings become a source of comfort, joy, and inspiration.