Interior design can transform a property and turn a house into a home, but how can you use it to enhance your own environment? Whether you crave a radical change or you simply want to freshen up its style, there are savvy ways to elevate your interior design and create the home you've always dreamed of.
To get started, take a look at these home décor tips and ideas: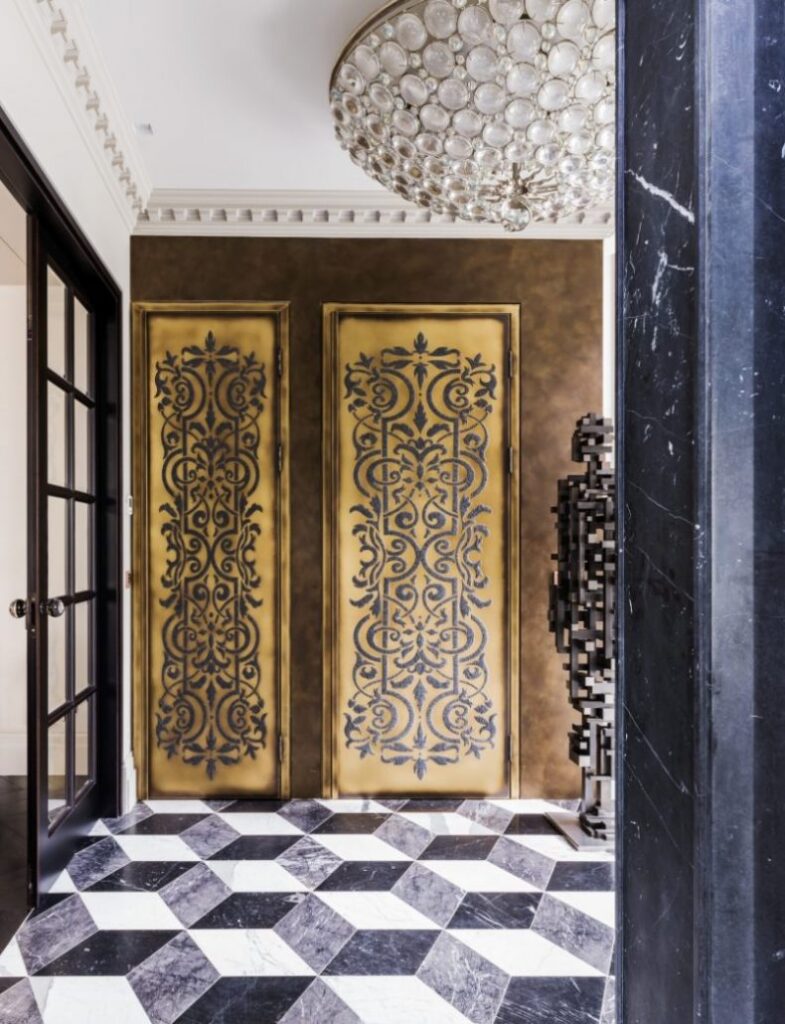 1. Make the Most of Entrances and Entryways
The entrance to your home is the first area that guests will experience and it's somewhere you'll pass through multiple times a day. Due to this, it should feature prominently in your interior design plans. After all, you only get one chance to make a first impression and the entryway of your home sets the tone for the entire interior.
Upon stepping over the threshold, you'll want to feel welcomed and nurtured, so choose a colour palette that reflects this. Additionally, consider the functional aspect of the space and incorporate it into your interior design. With a stylish bench, for example, you can add seating and storage space to your hallway, while elevating its interior design too.
2. Ensure Windows are Well-Dressed
Windows are a focal point in any room, which means they should be styled appropriately at all times. In many spaces, large windows provide a spectacular view and allow natural sunlight to pour in, which is why they're such a coveted feature. If you're thinking about making changes to your property, replacing small windows with expansive or panoramic glass can be an excellent choice.
To maximise the flow of light, select window dressings which don't detract from the view. Sheer, voile drapes can be a stylish way to ensure privacy while still retaining the functional and aesthetic benefits of large windows, for example.
3. Create a Sense of Separation in Open Plan Spaces
Open plan living can maximise the square footage of your home and increase versatility, which allows you to create a space that's uniquely suited to your needs. However, large open plan spaces can lack character or atmosphere if they aren't styled appropriately. By using designer tips for home decorating, you can add a sense of separation to open plan spaces.
Using different colours on the walls can segment spaces and identify the different functionalities of the space, for example. Similarly, using area rugs to compartmentalise different spaces will separate and distinguish them, without cutting them off from the rest of the environment.
4. Avoid Overcrowding Rooms
When you see must-have pieces or you fall in love with a decorative accessory, it can be hard to resist an impulse purchase. While regularly switching artwork or decorative pieces throughout your home can be a great way to keep the interior design feeling fresh, be wary of overcrowding rooms.
Cramming too much furniture into a space can make it feel smaller than it really is and may minimise the impact of statement pieces. In addition to this, not leaving enough space for people to walk around furniture or relax comfortably can affect the functionality of your home.
When you leave at least 45cm of space between each piece of furniture, you can ensure that rooms aren't overcrowded and that every piece can be fully enjoyed.
5. Use Lighting Strategically
Lighting is an important element of interior design, both in terms of the fixtures you choose and the shade of light that illuminates the room. Cool light is best suited to functional areas, such as offices or kitchens, while soft, warm lighting works well in more relaxed spaces, like living areas and bedrooms.
When you use lighting strategically, you can increase the versatility of each space and modify the environment to create a suitable atmosphere at any time of the day or night. A mixture of ceiling lights, wall lights, and floor lamps allow you to layer the lighting for a variety of different effects, for example. Similarly, remote dimmer switches or app-controlled fixtures make it easy to change the ambience in a room in seconds.

6. Focus on Hallways, Corridors and Stairs
As people don't tend to spend much time in hallways or corridors or on staircases, they're often overlooked when it comes to décor. However, there are a variety of home décor tips and ideas that can help you to make the most of these essential spaces.
Using artwork and statement lighting, such as chandeliers or drop ceiling lights, adds a focal point in hallways and corridors, for example, and draws the eye upwards when placed alongside staircases. By incorporating these transitional spaces into your interior design, you can achieve flow and balance throughout the property. From cottage-core to contemporary elevator interior design, there are endless styles that can be adapted to suit any property.
7. Use the Rule of Three
When you're styling a space, the 'rule of three' can be an effortless way to achieve a striking visual impact. Generally, grouping pieces in odd numbers makes them more appealing and interesting to the eye and three is the ideal number of cushions, vases, candles, and decorative accessories.
Whether you're styling a sofa in your living room, creating a tablescape ahead of a dinner party, or dressing a bedside table in your bedroom, use the rule of three to display pieces to maximum effect. By eschewing symmetry, you can ensure that your styling is exciting and intriguing, no matter what part of your home you're in.
Finding Your Interior Design Style
Working with the features and characteristics of your property, rather than against them, can help you to achieve the best results. However, designer tips for home decorating help you to identify the themes and styles that resonate most with you. This ensures that the end result will be pleasing to the eye but also uplifting, relaxing and functional. By using home décor tips and tricks as inspiration, you'll find easy yet effective ways to elevate your interior design and enhance your home.