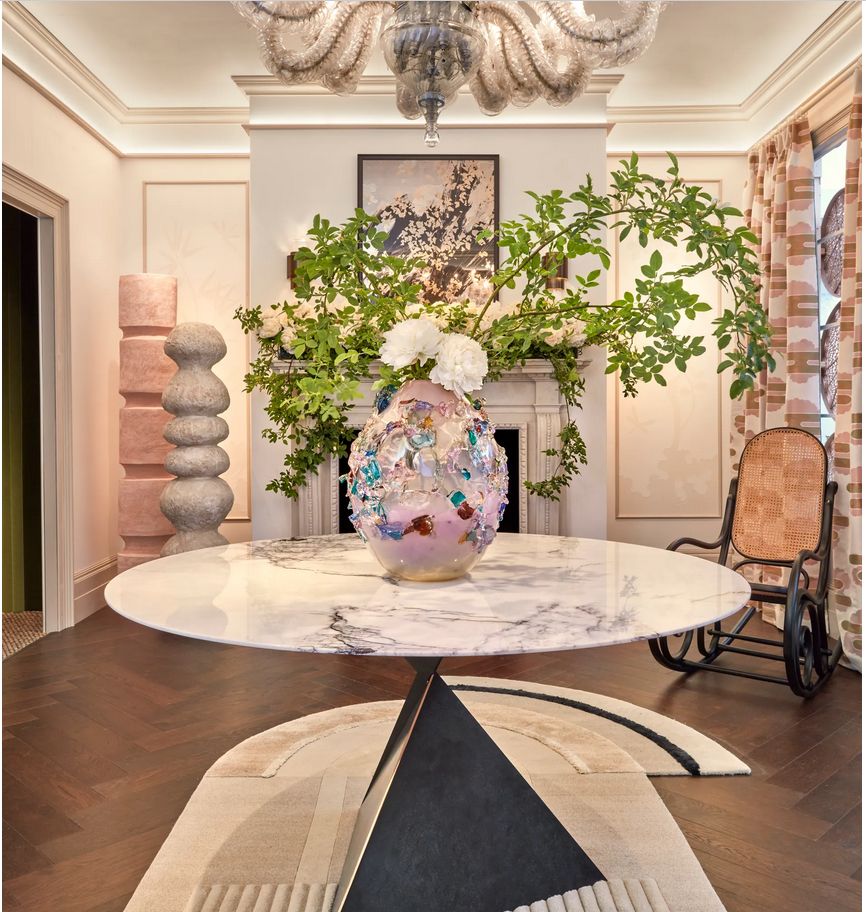 The entryway of your home is somewhere you'll pass through multiple times a day and it's the first part of the interior that your guests will experience, which is why it's such an important part of your interior design. By making the most of this space, you can set the tone for the rest of your property and create a welcoming feel that extends throughout your home. To get started, take a look at these nine entryway design tips:
1. Select a Bold Colour Palette
While neutral shades can work well in a foyer or entryway, don't feel you have to stick to muted tones when designing a hallway or entrance. Using vibrant colours gives you an opportunity to make an impression with your interior design and a bold shade can lift the space. When you choose a bright or empowering colour, such as yellow, you can add a sense of warmth to this welcoming space and transform a transitional area into a feature in its own right.
2. Use Floorboards to Amplify the Space
If your entryway is a little on the small side and you want to make it feel larger, consider using real wood floorboards. Orienting the floorboards so that they run into the home from the entryway can make the space feel significantly larger and will draw the eye further into the property. Alternatively, lay rectangular tiles leading into the property to create a similar effect.
3. Add Seating
No matter what size a foyer is, seating can be an excellent addition to this space. Many people assume that seating isn't necessary in an entryway, particularly if the area is relatively small and you don't plan on spending much time there. However, entryway seating can play a functional role, as well as an aesthetic one. While bold, statement furniture can work well in larger foyers, a slimline bench or a sleek, contemporary chair can enhance smaller entryways while minimising the amount of space that's used.
4. Use Feature Lighting
Lighting is one of the most important components in any interior and this is true of entryways too. The right lighting will illuminate a foyer effectively and create a welcoming feel that instantly puts guests at ease and makes you breathe a sigh of relief every time you arrive home. You can make the space feel warmer with soft lighting, for example, or give the entryway a modern feel with cool, overhead lighting. Whether you opt for a spectacular chandelier, hidden recessed lights, or eye-catching drop lights, make sure the accessories you choose turn functional lighting into a noticeable feature.
5. Consider Form and Function
How you use your entryway will depend on the layout of your home, so consider the many purposes the space may need to serve. If you don't have a separate cloakroom, for example, your hallway might be somewhere where you store coats, outerwear, bags, accessories, and shoes. If so, you'll want to ensure that these items can be kept neatly and that they don't detract from your carefully curated interior design.
Adding furniture to an entryway can enhance its functionality considerably and is an effective way to combine form and function. A well-placed coat rack, storage chest, or cupboard can give you access to the space you need while reflecting your preferred style, for example.
6. Use Vertical Space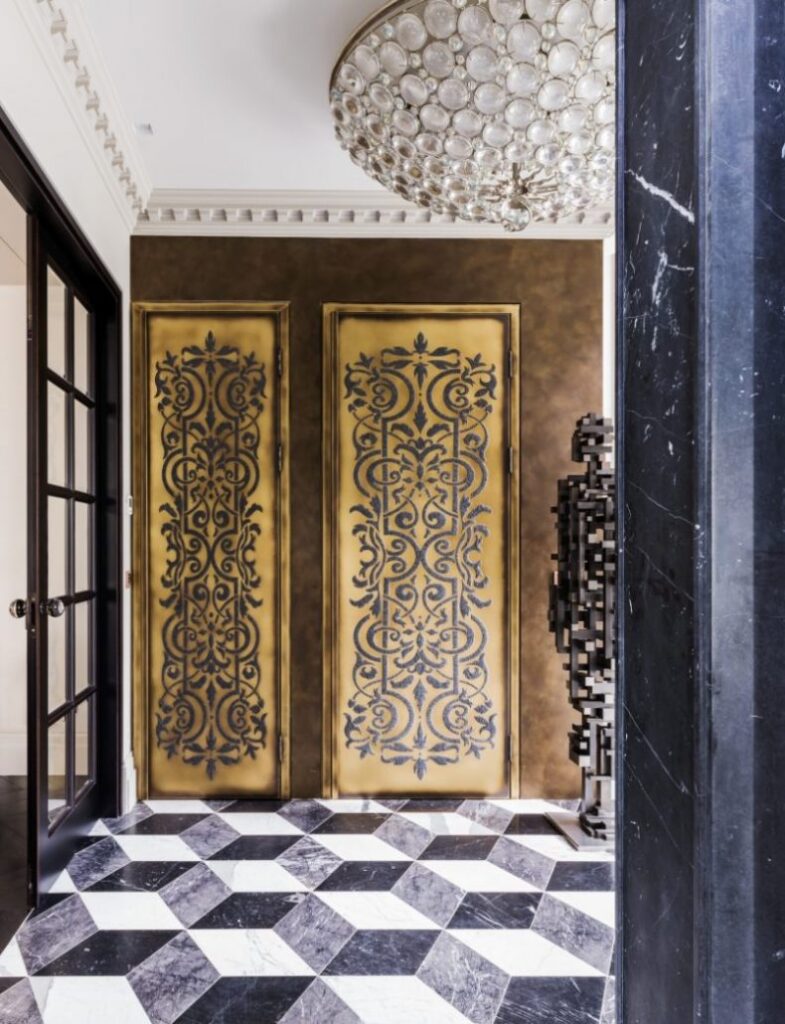 When you're designing an entryway or foyer, be sure to use wall and ceiling space to accentuate the area. Statement pieces, such as sculptures and suspended artwork are perfect in large, vaulted foyers and will act as a focal point. Alternatively, smaller entryways can be enhanced with artwork on the walls, shadow boxes, and even custom murals.
By making the most of the available vertical space, you draw the eye upwards and create a centrepiece for your design. Furthermore, using the vertical space well in smaller entranceways will make the area feel more spacious and expansive.
7. Reflect the Light
As well as using statement lighting features as part of your interior design, aim to reflect the light to prevent entryways from feeling dull or drab. Strategically placed mirrors will reflect the light and make any entryway feel brighter. Whether you have windows and door glazing that allow natural light to flow through or you're relying solely on artificial light, use mirrors to maximise the feeling of brightness. With endless styles and sizes to choose from, it's easy to find mirrors that complement any interior design, so you'll have no problems incorporating a brightening mirror into your theme.
8. Add Definition
If your foyer is particularly large or part of an open plan space, it might not be well-defined. This can make it tricky to determine where the entryway ends and where your living space begins. However, effective interior design can add definition to the space and create a distinction between the different areas in your home.
Using different colours is one way to transition from an open-plan entryway to the living space, for example. Alternatively, add a rug to the floor to signify where the entryway ends or differentiate between the varying spaces by using wallpaper in the entryway and paint in the living area.
9. Make Staircases Spectacular

Most entryways include a staircase of some kind, and this gives you a great opportunity to turn a standard feature into something truly spectacular. A dramatic curved staircase or a contemporary suspended staircase can give large entryways a touch of glamour, while tiled stair risers, stylish runners, or glass balustrades can transform a regular staircase into an eye-catching entryway.
Take Your Entryway to the Next Level
The entryway is one of the most important parts of your interior design, yet many people overlook the foyer or hallway design in favour of other areas, such as kitchens or living rooms. By using these top tips to enhance your entryway design, you can ensure that this critical part of your home is a core component of your interior and somewhere that exudes style.