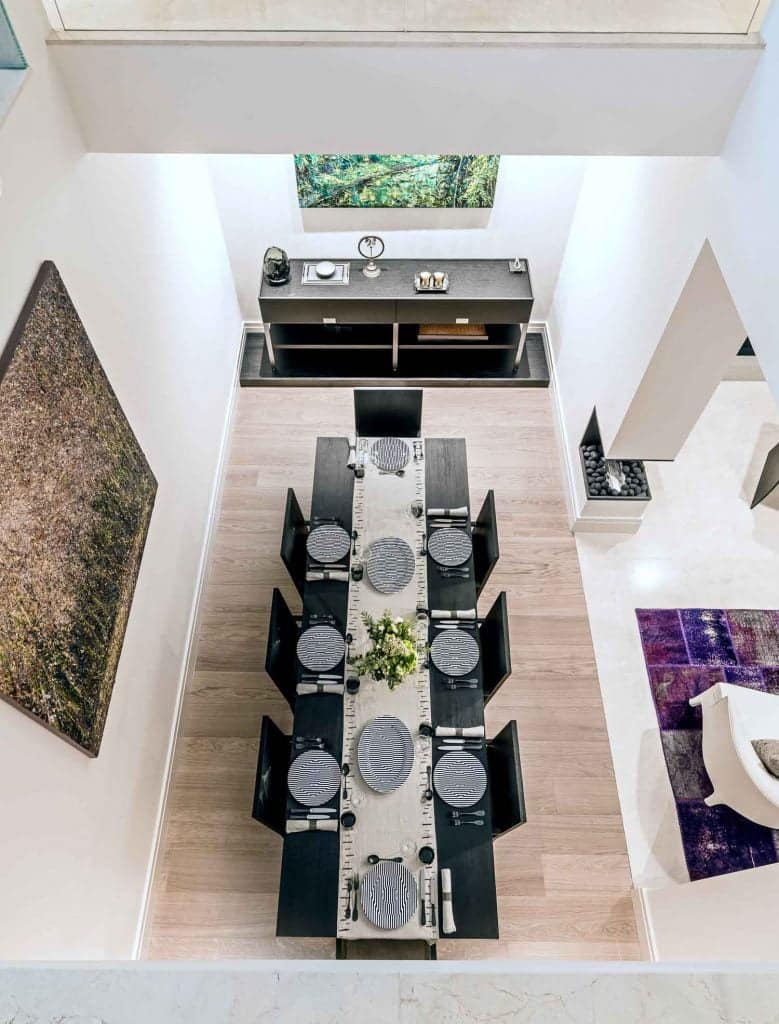 As the weather gets a little warmer and the days become longer, now is the perfect time to refresh your home and renew your décor. Updating your surroundings gives you the opportunity to embrace the new season and surround yourself with colours and textures that reflect the times. To start planning your 2022 Spring refresh, take a look at these on-trend home interior design ideas now:
Make Your Home Multifunctional
Open plan living has been popular for some time but, in 2022, we're taking things a step further and making our homes truly multifunctional. As more people choose to work from home on a permanent basis, our homes are serving an increasing number of purposes and the latest home interior ideas reflect this transition.
If you're planning big renovations this year, transitioning to open plan and multifunctional living should certainly be a top priority. Creating large spaces that can serve multiple purposes gives you constant flexibility and the option to modify your environment at any time.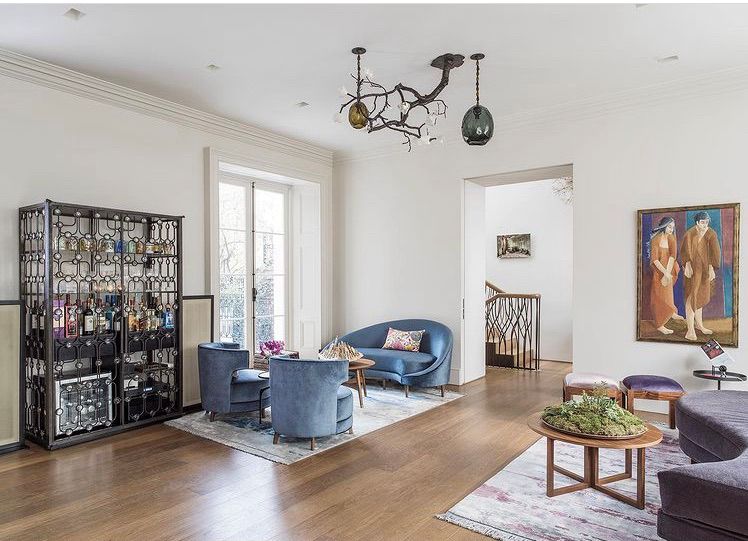 Incorporate Fluidity for a Softer Feel
When you're searching for interior home décor ideas this season, you're bound to notice an increase in the number of soft lines and organic shapes you see. Adding fluidity to a space gives it a softness and can make a room feel more comfortable, nurturing, and relaxing.
While arches and curved windows can be incorporated via renovations, you needn't plan major renovations to embrace this trend. Instead, choose soft furnishings and interior décor that features curved lines, asymmetrical shapes, and spherical designs.
Get Playful with Paint
Lighter colours are perfect for spring, but this season is about more than just tone and shade. If you're looking for ultimate spring decorating ideas, be bold with paint and express your home's individuality with patterns.
Colour blocking is a great way to add depth to a room, but it also allows you to experiment with playful colours without making a space feel overpowering. Similarly, patterned walls and paint contrasts create a focal point and can be used to make a room feel more spacious. From buttery yellows and soft greens to sky blues and candyfloss pink, be as fun and frivolous as you like with this year's home interior design ideas.
Let Lighting Draw the Eye
Lighting plays a functional role in your home, but it can be so much more than simply a way to illuminate a space. The fixtures you choose have a substantial impact on the overall aesthetic and, this spring, decorative lighting is all the rage.
Whether you favour a sleek, minimalistic style or a classic, traditional flair, you'll find endless lighting options to match your décor. With the right styling and accessories, lighting can become a feature in any room, so be sure to make the most of the opportunity to brighten up your home with new fixtures.
Add Self Spaces
Your home is where you should feel more relaxed and 'self spaces' simply enhance this feeling of calmness. Reflecting the trend for self-care, self spaces are all about wellness, tranquillity, and hobbies. Carve out a space in your home for the things you love the most and create pockets of relaxation space that give you the chance to enjoy some downtime.
While some people choose to transform entire rooms into self spaces, you don't have to give up a bedroom or office to ensure your home promotes optimal well-being. A cosy nook, a discreet landing, or even a section of an open plan living space can be transformed into a wellness hub. Use decorative screens to create a sense of privacy and surround yourself with soft textures, relaxing colours, and tranquil vibes for ultimate wellness.
Outdoor-Indoor Living
Bringing nature indoors can enhance your environment but it can be tricky to achieve during the colder months. Now that Spring has arrived, however, it's the perfect time to incorporate natural materials into your décor and even create a dedicated outdoor-indoor living space.
Biophilic design involves using natural resources to enhance indoor spaces, so think indoor trees and shrubs, living walls and even indoor water features. For a simple way to achieve this, choose indoor plants that are easy to care for yet add greenery and texture to your design.
If you're looking for home interior design ideas to complement a larger renovation project, consider incorporating an outdoor kitchen or an outdoor-indoor entertainment room to your floorplan. With the option to embrace the great outdoors with sliding or stack doors, it's easy to create a space that gives you the best of both worlds.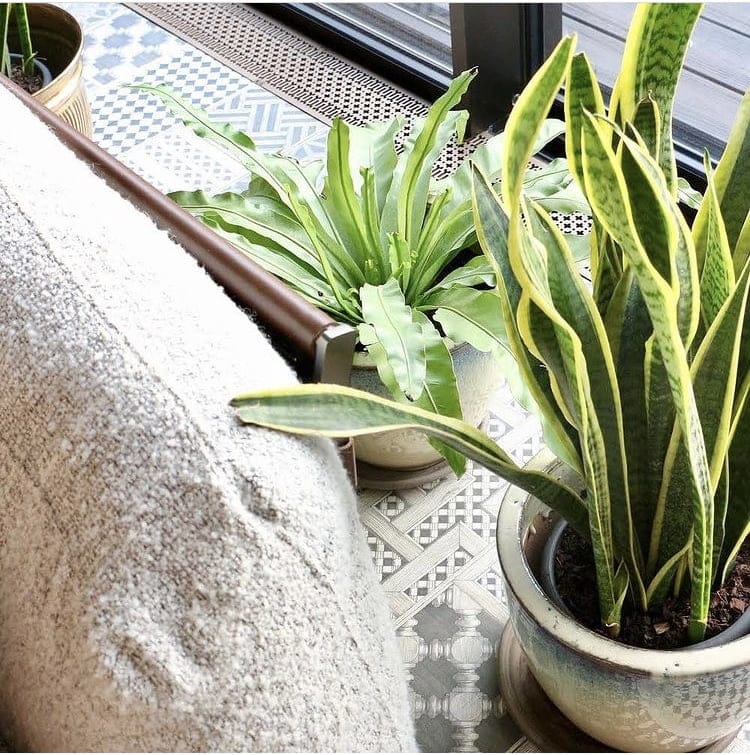 Get Spring Cleaning
People are enjoying the process of decluttering their homes and living in a simpler way, so make sure you take organisation into account when you're exploring interior home décor ideas in 2022. When storage is incorporated into your décor and design, it becomes far easier to maintain a simple and uncluttered space.
Both closed and open storage can be used to enhance your interior, providing you choose the right pieces to complement your design. With open shelving units, for example, you can access storage for books and decorative items, as well as showcasing artwork. Alternatively, storage ottomans can add texture to a room while providing you with a handy closed storage space.
Enjoy Natural Light with Window Treatments
One of the top home interior ideas for this spring is window shutters, and it's easy to see why. As we're treated to longer days and lots more natural light, you'll want to soak up the sun as much as possible this season and shutters allow the light to stream into a room without inviting in excess heat.
What's more – the range of materials and colours means you can mix spring interior design trends to maximum effect. From wood shutters painted in playful colours to floor-length shutters for outdoor-indoor living, there are endless possibilities to explore.
Make the Most of Your Home This Spring
With a wealth of exciting trends, Spring 2022 is an exciting time to be updating your interior design. Whatever your style, you'll find home interior décor ideas that complement your property, reflect your personality, and allow you to create your dream home.