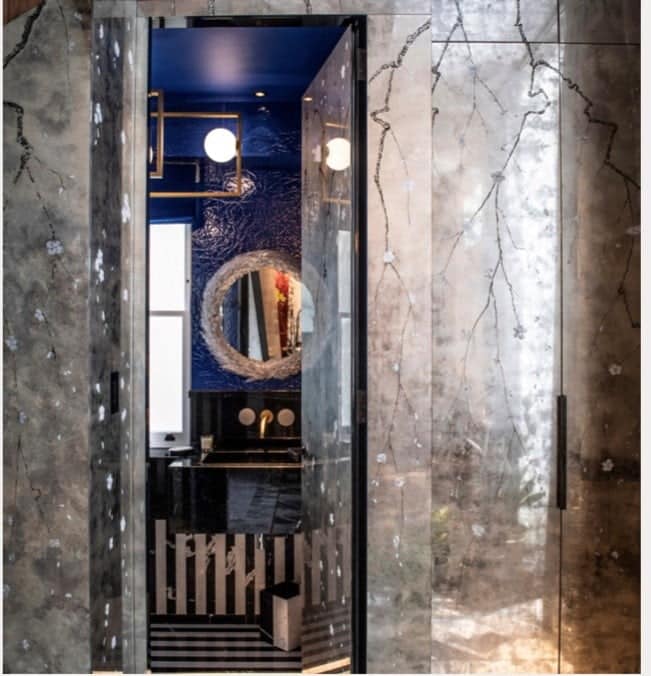 The design of your bathrooms can transform the environment into one of luxury or indulgence. Whether you're taking a quick shower before work or rejuvenating tired muscles with a long soak in the tub, your bathroom design allows you to immerse yourself in nurturing and even decadent surroundings.
If you're looking for bathroom inspiration ideas, you've come to the right place. With these handy tips, you can design a bathroom that complements the interior design throughout your property yet has its own identity. To get started, take a look at these six bathroom inspiration ideas now:
1. Start with the Colour Palette
The colour scheme is important in any room but it's particularly critical in smaller spaces, such as bathrooms. By finding the right bathroom design colour schemes, you can make the most of the space you have available and elevate the room.
Your personal taste will be the decisive factor in choosing bathroom design colour schemes but there are lots of options to consider. Crisp whites and muted greys can create a chic, contemporary feel, for example, while using different shades of the same colour transform the space into a luxurious hideaway that ensconces and revitalises you.
If you're looking for bathroom colour inspiration, think about the kind of feel you want to generate. A rich blue-green can add depth to a bathroom, while lighter pinks or mauves can brighten a smaller space.
For a classic yet contemporary feel, black, white and grey is hard to beat. You'll find endless flooring options that fit within this bathroom design colour scheme and the grey vein that runs through marble makes it the ideal choice for fixtures or fittings or tiling.
2. Consider Dark Fittings
Instead of automatically selecting a white bathtub, explore the latest designs and see how much variety there is out there. A matt black rolltop bathroom can look spectacular in the right room, for example, and will undoubtedly act as a statement piece. Similarly, you needn't stick to chrome or brass taps, handles, and accessories. A matt black, brushed steel, antique bronze, or glossy enamel can enhance the detail of your bathroom and complete the interior design.
If you're going to adorn your bathroom with dark fixtures and fittings, be sure that they work with the colour palette you've selected. Fittings with a dark hue often work best with a muted shade or a lighter hue that provides balance. Alternatively, darker shades on the wall or the floor can be paired with light fixtures and fittings to achieve a sense of equilibrium.
3. Use Patterns in a Luxury Bathroom
Many people opt for single, solid colours in a bathroom because they assume that paint or tiling is the only option. While this can certainly be a good design choice, it isn't the only way to enhance the environment. With specially designed bathroom wallpaper, you can extend your colour palette and incorporate patterns into your design too.
A floral pattern can look fantastic in a vintage-inspired bathroom, for example, while an asymmetrical patterned wallpaper could deliver a classic, retro feel. If you're worried about overcrowding a small bathroom with patterned wallpaper, don't be. By using tiling on the lower part of the wall and wallpaper atop it, you can incorporate patterns and colour without overshadowing the space or making it feel smaller than it really is.
4. Mix Materials for Texture and Depth
Using a combination of different materials enhances the visual impact of your bathroom and adds texture and depth too. Combining rich black or muted grey with marble, slate, or granite can give your bathroom a decadent appearance and atmosphere, for example. Alternative, exposed brickwork, terracotta hues, and copper fixtures and fittings combine to make a dream bathroom colour scheme and incorporate a range of enriching textures.
Remember – you don't have to rely on your property's innate features to achieve the bathroom design of your dreams. If the brickwork doesn't lend itself to a spectacular finish, consider using reclaimed brick to recreate your own version of authentic exposed brickwork. Alternatively, high-quality tiles can be used to create the appearance of natural stone or slate.
5. Choose Spectacular Lighting
When you're planning a bathroom redesign it's easy to overlook the importance of lighting yet it's one of the most critical elements. If you apply make-up in the bathroom, you'll want to ensure that you have bright illumination atop a mirror. By incorporate layered lighting, you can opt for decorative lighting that casts a warm glow and functional lighting that provides a cool light.
Recessed lighting that sits within the ceiling, such as spotlights, are a popular option in bathrooms but think outside the box when you're designing a luxury bathroom. Wall lights and even chandeliers can be expertly styled to take your bathroom to the next level. Providing the lights you select are designed for use in high-moisture environments, like bathrooms and kitchens, you'll find that they can be decorative and functional.
6. Use Colour to Add Vertical Space
If you want to make your bathroom feel larger than it is, consider using colour to create the illusion of space. Using a stronger or more vibrant shade on the bottom part of the wall and a lighter hue on the top half seemingly adds height to a room and makes it feel bigger. For smaller spaces, this is an ideal way to use bathroom design colour schemes to change the impact and feel of the room.
Of course, you don't have to rely solely on paint to achieve this effect. Using wood panelling or tiling on the lower half of a wall allows you to experiment with texture and colour, while applying paint in a lighter shade above it ensures the room will feel larger.
Designing a Dream Bathroom
The bathroom is a key part of any home, which is why its design should be a top priority. By finding the right colour scheme, you can lay the foundations for a luxury bathroom that allows you to immerse yourself in a world of relaxation and indulgence.