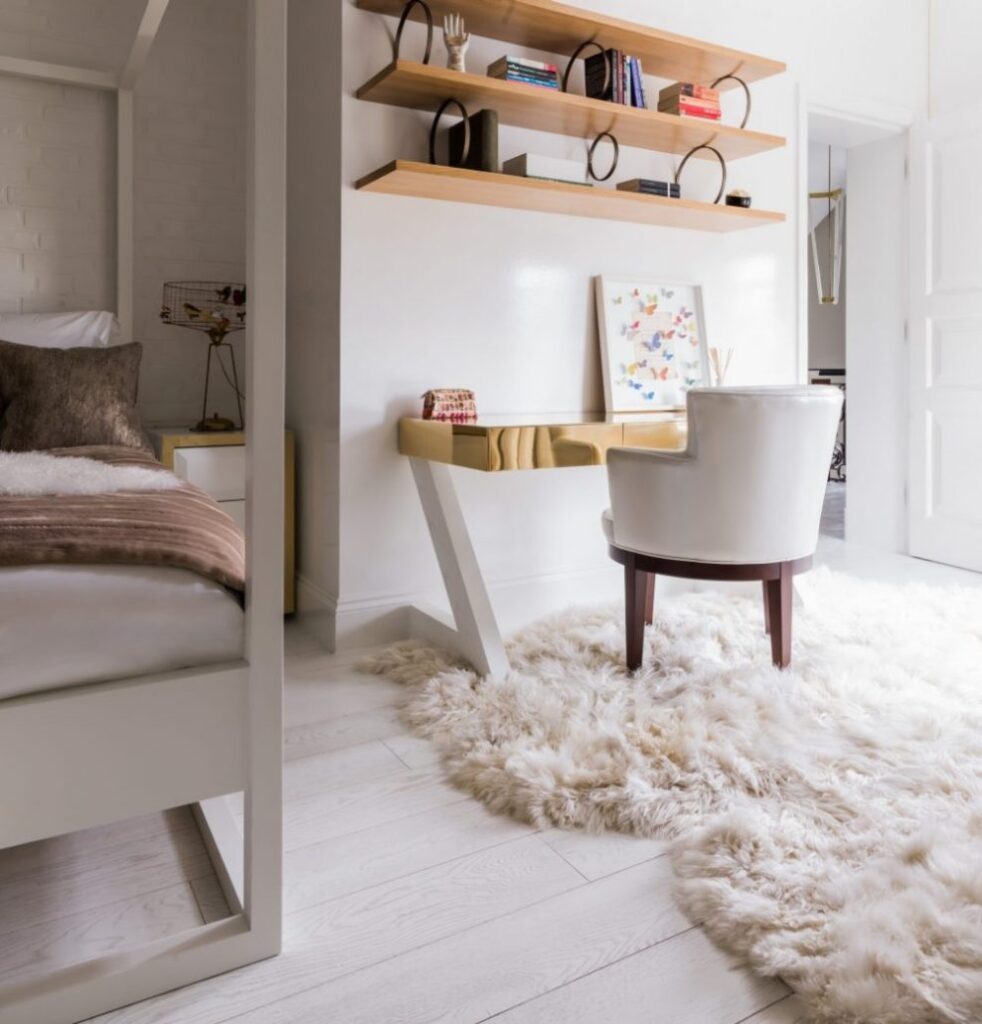 Prioritising wellness can enhance your physical and mental well-being, which is why it's well worth incorporating a zen space into your home and office. By practising healthy habits on a daily basis, you can optimise every area of your life, manage stress more effectively and enjoy your surroundings more.
With the right environment, incorporating these healthy habits into your day-to-day routine becomes second nature and makes it much easier to integrate wellness into your lifestyle. To get started, take a look at these six tips for creating a zen space and maximising wellness:
1. Choose a Designated Space
If you want to create a wellness area at home, the first step is to choose a designated space. Perhaps you have a spare room that you want to transform into a zen space or maybe you're converting a basement into a wellbeing zone. If so, you'll have free rein to design a wellness room that meets your needs perfectly.
However, don't be discouraged if you're limited on space. With savvy interior design, you can integrate a zen space into an existing room. If you have an open plan living area, for example, you can add a wellness zone into the space or even safeguard a zen space in your home office or bedroom.
2. Consider the Purpose of the Space
Firstly, consider what you want to achieve and gain from your zen space. If you're a yoga aficionado, having enough space to practise your asanas might be a top priority. For fans of mindfulness or meditation, a quiet space that allows you to embrace the present moment may be advantageous.
There are many ways to promote wellness, so avoid being too rigid when identifying the purpose of your zen space. Instead, make sure the space offers flexibility so that you can incorporate different wellness strategies into your routine.
If you're adding a zen space into an existing room, you'll need to consider the multi-purpose functionality of the space too. Trying to incorporate a wellness zone into an entertainment area could be tricky if you're sharing your home with kids or teens, for example. Instead, choose an existing space that lends itself to quiet reflection, rather than bustling family life. A dining room or bedroom may be easier to align with a zen space than a busy kitchen or den, for example.
3. Choose a Calming Colour Palette
Colour psychology is a helpful way to plan a colour palette, particularly when you want a particular space to aid in relaxation and stress management. While many people assume that painting a zen space stark white is the way to go, this isn't always the case. White can be cold and uninviting, so if you do want to embrace simple white décor, choose a shade that adds some warmth to the space.
Alternatively, use colour to emphasise the tranquil nature of the space. Green represents nature, for example, and can help you to reconnect with the great outdoors, while earth tones, like brown, tan, and terracotta can be fantastic for relaxation and grounding. For calming and anxiety release, cool blues are an excellent choice, while yellows will elevate your mood and add a sense of optimism to the space.
4. Design Flexible Lighting
Lighting is an important element in any space but it's particularly relevant when you're creating a zen space. Ideally, a wellness zone should benefit from as much natural light as possible. Not only does natural light boost your mood, but it can also enhance your physical health, improve circadian rhythms, and promote relaxation. If possible, choose to create your zen space in a location that will allow you to embrace natural light or use natural light simulators to create the same effect.
When it comes to lighting, flexibility really is key to successful interior design. You won't always want to be bathed in sunlight; sometimes you'll feel more relaxed when you're ensconced in soft, warm lighting. If you do have plenty of windows or trifold doors in your zen space, add blackout blinds to give yourself maximum control over the environment. Similarly, adding lamps and wall lights to the space will allow you to create bespoke lighting arrangements and set the tone depending on your mood.
5. Add Comfortable Flooring
Many wellness habits involving sitting or lying on the floor, so it's vital that you choose comfortable flooring for your wellness zone! If you're practising yoga, for example, a supportive but comfortable flow will aid your posture, reduce the risk of injuries, and prevent discomfort. If you've integrated a wellness zone into an exercise space, then rubber floor tiles could be the ideal option. Alternatively, meditation and relaxation spaces can be enhanced with area rugs, which will add warmth to the room and complement your colour palette.
6. Choose Natural Materials
Where possible, use natural materials to create and adorn your zen space. From VOC-free paints and sustainable wallpaper to hand-made decorative accessories and organic fabrics; surrounding yourself with natural materials can have a remarkable effect on your mind and your mood.
When you use natural materials, you can ensure that everything in your zen space is non-toxic, which obviously has a positive impact on your physical well-being. However, many people maintain that natural materials have a profound effect on your emotional health too. Giving you another opportunity to re-connect with nature and surround yourself with items that represent the earth, using natural materials helps to create a zen space that nurtures and revitalises you.
Designing a Bespoke Wellness Zone
We live in a busy world that's filled with stress and anxiety, which is why it's essential to have a space that's dedicated to tranquillity, calm, and revitalisation. When you design a bespoke wellness zone, you're giving yourself permission to embrace a lifestyle that will elevate your well-being and give you the grounding you need to achieve a greater sense of happiness. And, with these six top tips, you've got everything you need to start designing your very own wellness zone and zen space.