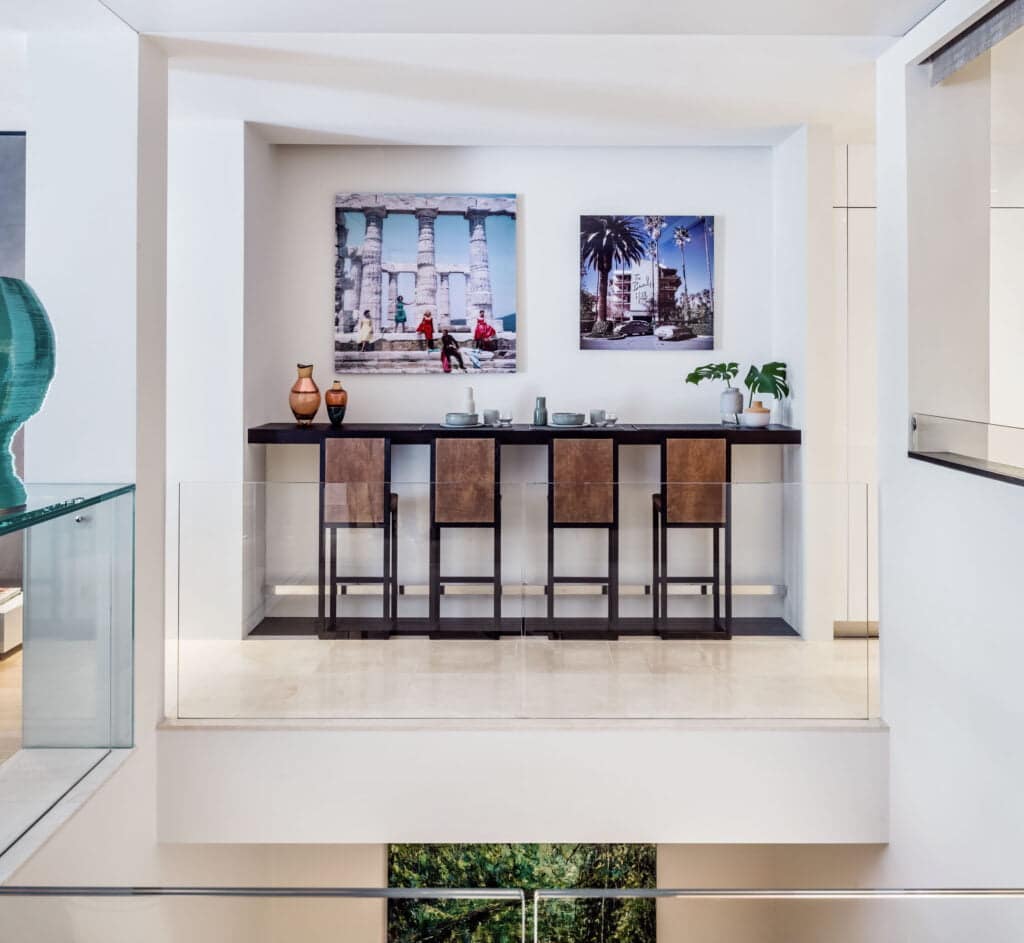 Image Credit: Cheyne Place
No matter what size or style your property is, you can create an elegant home environment that matches your style. As your haven away from the rest of the world, your home should make you feel safe and secure, but it should also be a place of freedom, creativity and relaxation. What's more – your home should be a gift to yourself and something that represents your hard work and effort.
Before you can make your home feel more elegant, however, you'll need to determine exactly what the term elegant means to you. By definition, an elegant home is stylish, sophisticated, charming and luxurious, but, of course, people interpret these characteristics in different ways. To get an idea of what this encompasses, take a look at these elegant home decor ideas:
1. Choose a Timeless Colour Palette
When it comes to colour, there are endless shades and hues to choose from. If you want to design an elegant home, however, selecting a timeless colour is always a good place to start. While on-trend shades can be used as accents, a classic colour palette will evoke a sense of chic sophistication that you want your home to embody.
While neutral colours can be a fantastic base in any room, don't be afraid to experiment with bolder colours too. If you want to create a dramatic impact, for example, aubergine or dark grey walls can certainly deliver the effect you're looking for. Alternatively, softer shades, such as mint or coral, can be ideal when you want a room to feel light and airy.
2. Use a Range of Textures
Many people mistake elegance for minimalism but the two aren't necessarily intrinsically linked. While a minimalist interior design can certainly be elegant, you needn't eschew decorative pieces and home comforts in order to transform your home into a charming living environment.
In fact, incorporating comfort and charm into your interior design can make your home feel more elegant than ever. Using a variety of textures will add depth to your designs, as well as making your home feel more welcoming and inviting.
A single room can feature multiple textures, depending on the materials you choose to use. A stone floor in a kitchen or hallway can be offset by softer colours on the walls, for example. Similarly, a comfy leather sofa that envelops you can combine unparalleled comfort with chic design. When you incorporate cushions and throws in different fabrics, it's easy to see how a range of textures can take your interior design to the next level.
3. Enjoy Interesting Artwork
Incorporating art in your home will undoubtedly make it feel more elegant, but don't stick to the status quo when you're selecting paintings, prints, sculptures, or photography for your home. When you're choosing which artwork to display, be sure to follow your heart and select the pieces you love. This will mean that your home is a reflection of your style and personality, as well as ensuring that you're surrounded by art that you truly enjoy.
Remember – not all artwork needs to be hung on the wall. If you want to use art to elevate your interior design, think outside the box when you're deciding how to display it. Leaning art against the wall or using it as a backdrop behind shelving can be an effective way to add variety to your design, for example.
4. Make Lighting a Priority
An elegant home is always well-lit, so don't overlook the importance of great lighting when you're designing a room or redecorating an entire property. In fact, lighting is so important that it should be a central element of your interior design from the outset. While illumination obviously plays a functional role in any property, it also has a major impact on how a room looks and feels. Due to this, you can use lighting to create an elegant and sophisticated environment in every room.
Layered lighting works exceedingly well in a home environment, particularly in multi-purpose spaces. When you use a combination of ceiling lights, walls lights, and floor or table lamps, for example, you can modify the lighting at any time to create the perfect ambience. By choosing statement lights, you can also ensure that lamps and fixtures are in keeping with your preferred style and deliver an elegant silhouette.
5. Add Custom Features
Incorporating bespoke features into your home can increase the elegance of your interior and enable you to showcase your property at its best. With custom-made cabinetry in the kitchen, for example, you can increase the functionality of the space and establish a chic design that embodies sophistication and elegance. Additionally, bespoke crown moulding in living and dining rooms or wainscoting in the entranceway, hall or foyer is an easy yet highly effective way to make your home feel more elegant.
Of course, adding custom features to your home also ensures that your interior design will be totally unique. In an era of mass-produced furniture and popular design trends, this individuality should be cherished and treasured, so don't hesitate to use custom-made craftsmanship, unique artisan décor and handmade decorative pieces to enhance your surroundings.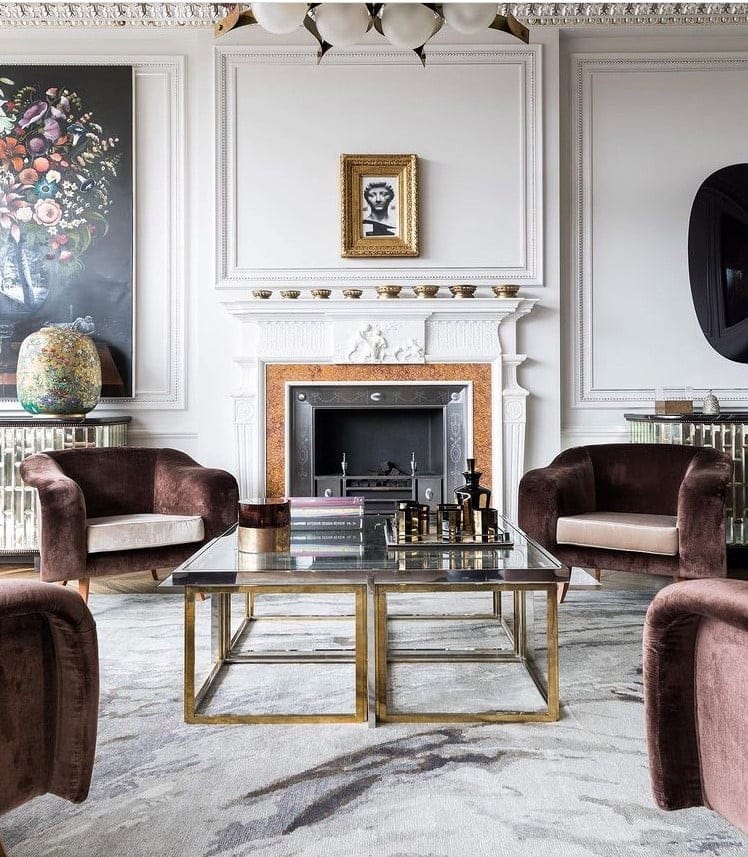 Designing an Elegant Home
When you're renovating or redecorating your home, choosing interior design styles that can be carried through the entire property is one of the best ways to create an elegant living environment. While each room might have a distinct character, you can use interior design to ensure there is a seamless transition from one space to another.
It's important to remember, however, that your home needs to be functional, as well as elegant. Whether you live alone, with a partner or with children, you'll want to ensure that your living environment serves your needs and is easy to maintain. By incorporating these factors into your design choices, you can ensure that your elegant décor and sophisticated interiors will withstand the rigours of day-to-day life and create a chic home environment that inspires and envelops you.