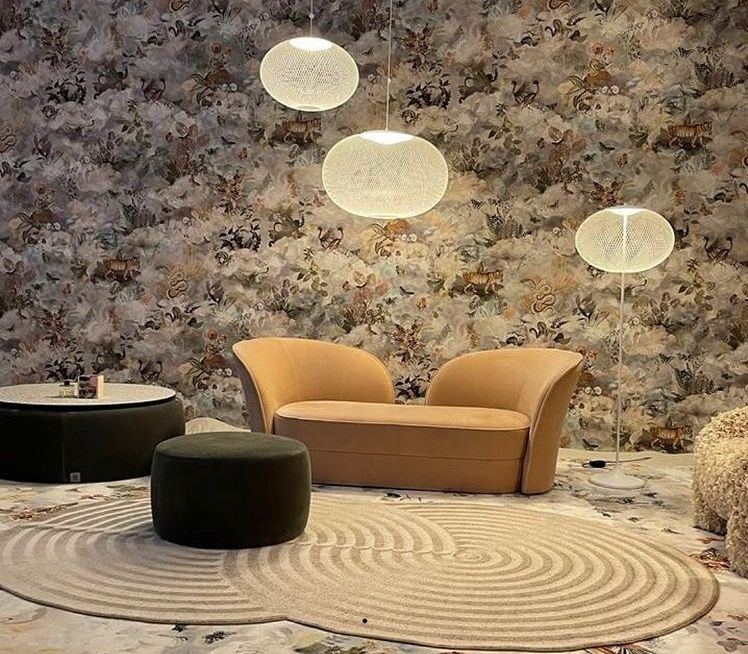 Following the super-successful Milan Furniture Fair in June, we've got the inside track on which décor trends are going to be big throughout next season. As we transition to a post-pandemic era, designers are reflecting the new demands of homeowners and presenting innovative and exciting ideas.
There's no doubt, however, that the pandemic has left its mark on the interior design world, particularly as people's needs evolve and lifestyles change. In this year's décor trends, you'll find inspiring ways to enhance your home while maximising functionality and prioritising comfort.
Whether you're planning a total redesign, starting a new renovation project, or looking for ways to refresh your interiors, these six trends will give you the inspiration you need to envisage a whole new style:
Bold Stripes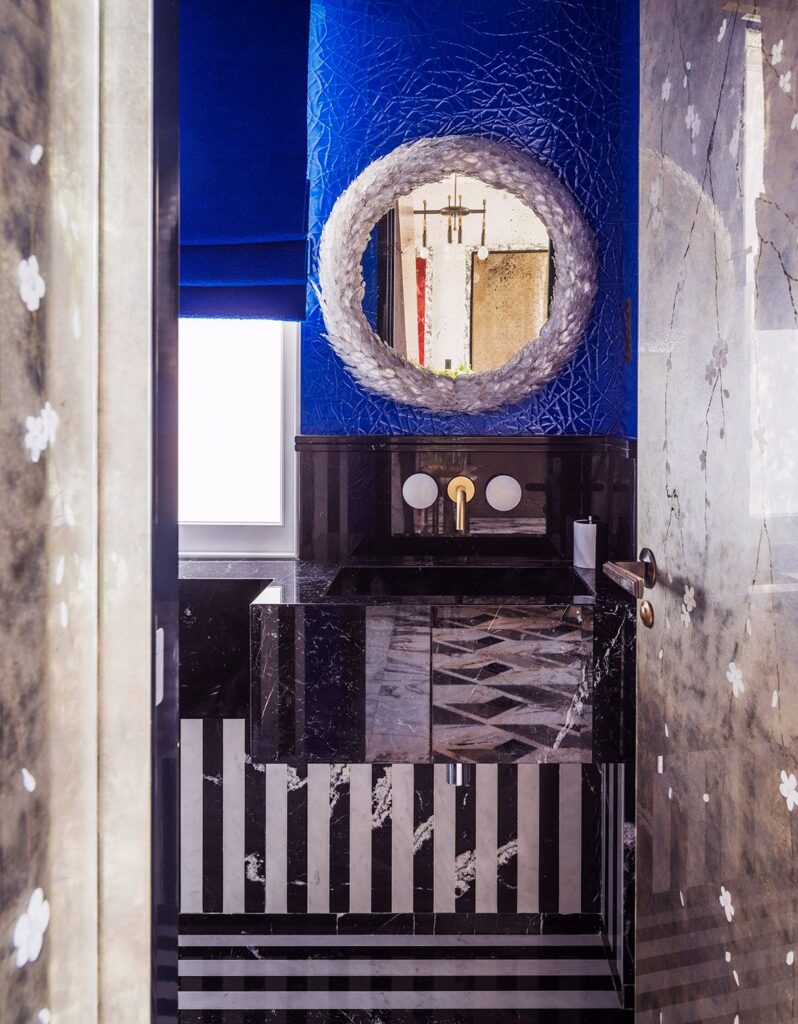 Many top furniture designers are incorporating exaggerated stripes into their work, so you can expect to see this fashion statement in on-trend homes throughout 2022. Perfect for adding drama and excitement to an interior, stripes can also make a compact space feel larger. Select vertical stripes if you want to add height to a room and horizontal stripes to make the area feel wider.
To stay on trend this season, you'll want to choose stripes that are thick and bold and use them to inject a little colour into an interior. Bright, playful colours or soothing, traditional tones work equally well, so be sure to use stripes to complement your existing style. From a welcoming sofa to a statement armchair, bold stripes are an easy yet uber-fashionable way to ensure your interior design stays bang up to date this season.
Woven Furniture and Accessories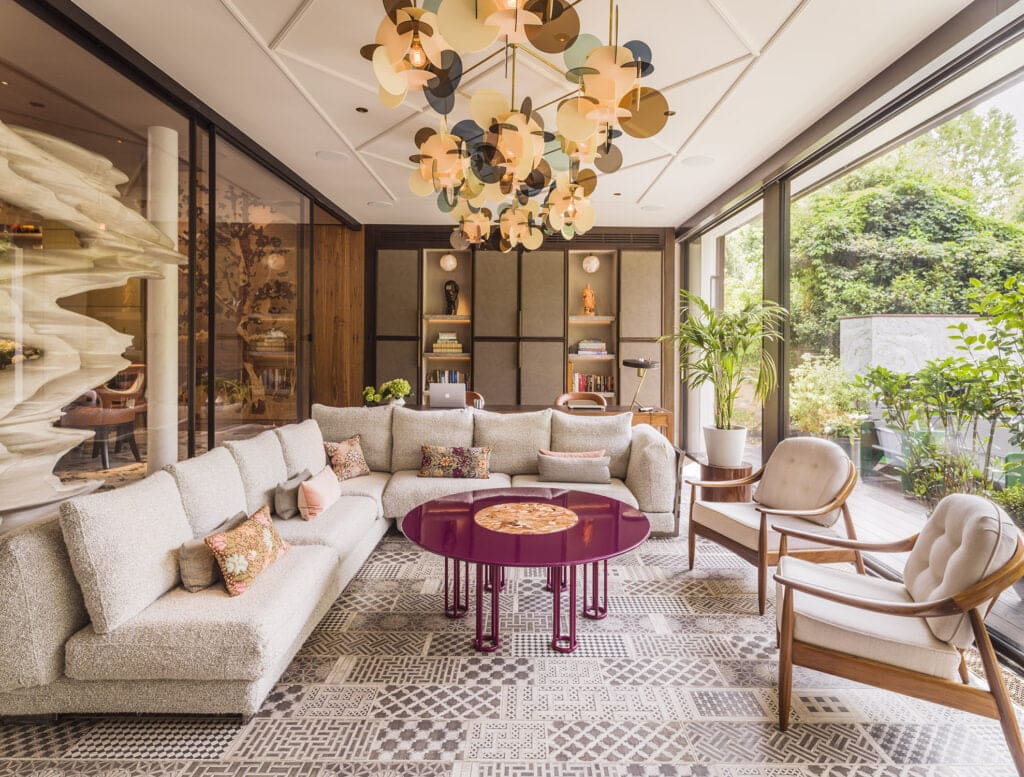 Rattan furniture has proven popular this year and the trend looks set to continue throughout 2022. However, don't feel restricted as any woven piece will fit the bill and keep your home up to date. Cane, wicker, raffia and even seagrass can all be used to create a light and relaxed interior, so use them to keep interiors feeling fresh.
Often seen outdoors, woven furniture has become a firm favourite amongst interior designers and is becoming increasing popular in living rooms, bedrooms, and studies. The lightness of the material lends itself to smaller spaces, while intricate woven designs can add detail and character without being overpowering.
When you embrace furniture made from natural materials, you can also inject biophilic designs into your interior. Achieving harmony between traditional architecture and the natural world, biophilic interior design is heralded for optimising wellness and delivering a sense of calmness and tranquillity.
Inspired Home Offices
After two years of living and working from home, it's no surprise that people are looking for innovative new ways to combine these elements of their lives. As the remote working trend continues to boom, an increasing number of people are making their homes dual purpose and updating their interiors to reflect the changing environment.
Designers are responding to the demand by creating inspiring yet functional home office furniture in chic, fun palettes. Instead of relying on drab, grey tones or using transient spaces as a makeshift office, dedicate some of your home over to a permanent workspace and make it a motivation hub. From bright colours to ergonomic designs, home offices are about to become better than ever.
Cool Comfort
Unsurprisingly, comfort continues to be a top priority amongst designers and homeowners alike. We'll see a rise in cumulous sofas and low-to-the-ground chairs in 2022, as people embrace a relaxed and welcoming vibe.
When you incorporate low-to-the-ground furniture, it creates a sense of casual calm and positively entices you to lounge around and take life at a slower pace. As people continue to seek comfort from their homes, this trend is set to be even bigger this year.
What's more – low-slung furniture makes it easy to integrate statement pieces into any space. In smaller sitting areas, for example, a low sofa can be eye-catching without dominating the space. Conversely, low-to-the-ground furniture can be idea in minimalist interiors, when you want the space to speak for itself.
Paper Lanterns
For a super-fast way to brighten up any room, add paper lanterns to your interior design. While paper lanterns have long been a popular lighting choice, designers are putting a new spin on the trend this year. With geometrical panels over a wooden frame, for example, colour and light can fill the room without relying on a traditional overhead light.
While paper lanterns may be popular in garden design, they're enjoying something of a renaissance when it comes to interiors. Use them in isolation or pair them with bejewelled lighting for a mesmerising focal point.
Enhanced Colour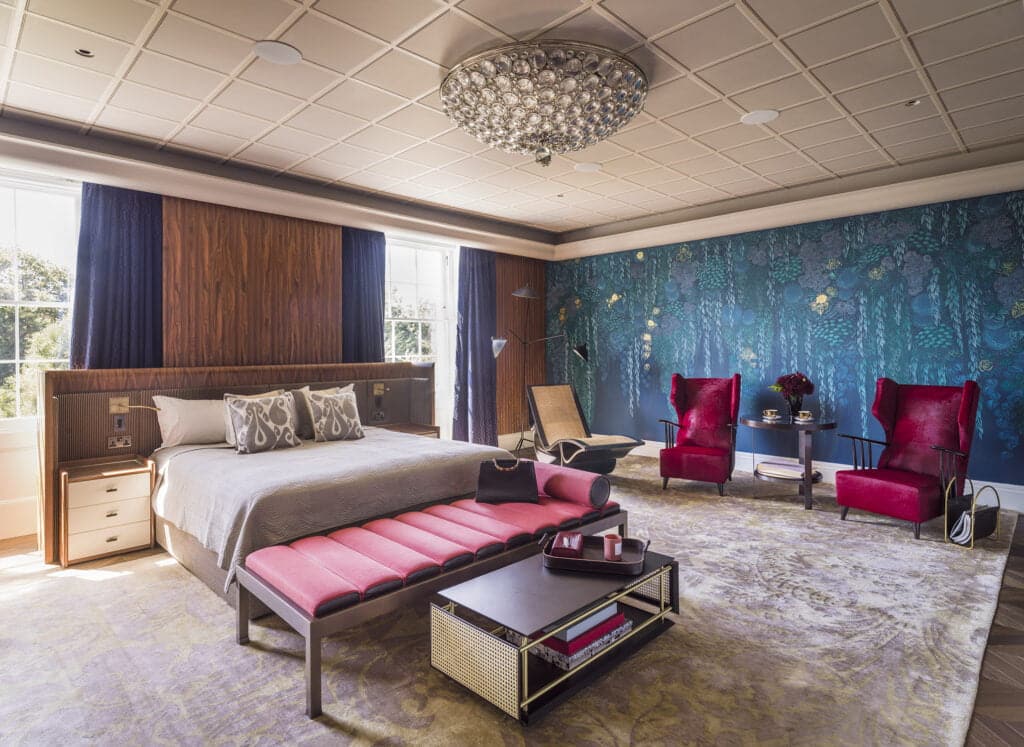 Changing the colour of a room can be one of the quickest ways to give it a brand-new feel and an enhanced focus on colour in 2022 makes it easy to update your interior. Sky Blue is a popular shade this year and has already been named as Dulux's Colour of the Year. Associated with nature, it's ideal when you want to connect to the outside world and add a sense of calm to your interior. Also from the blue colour family, Pantone's Colour of the Year 2022, Veri Peri, uses a red violet undertone to add a dynamic feel that inspires and motivates.
Whatever colours and palettes you choose for your home, rely on colour theory to achieve a sense of balance. Remember – repainting the walls isn't the only way to inject colour into your interior design. With a spectacular selection of pieces in coloured glass from this year's top designers, there are plenty of ways to incorporate more colour into your interior.
Embracing 2022's Décor Trends
Using the latest trends to enhance your interior design is a fantastic way to keep your home feeling new and fresh. While you needn't redesign your entire interior on a whim or use every trend to renovate a property, incorporating your favourite elements of this year's décor trends can give you the inspiration and impetus you need to reset and refresh your home.