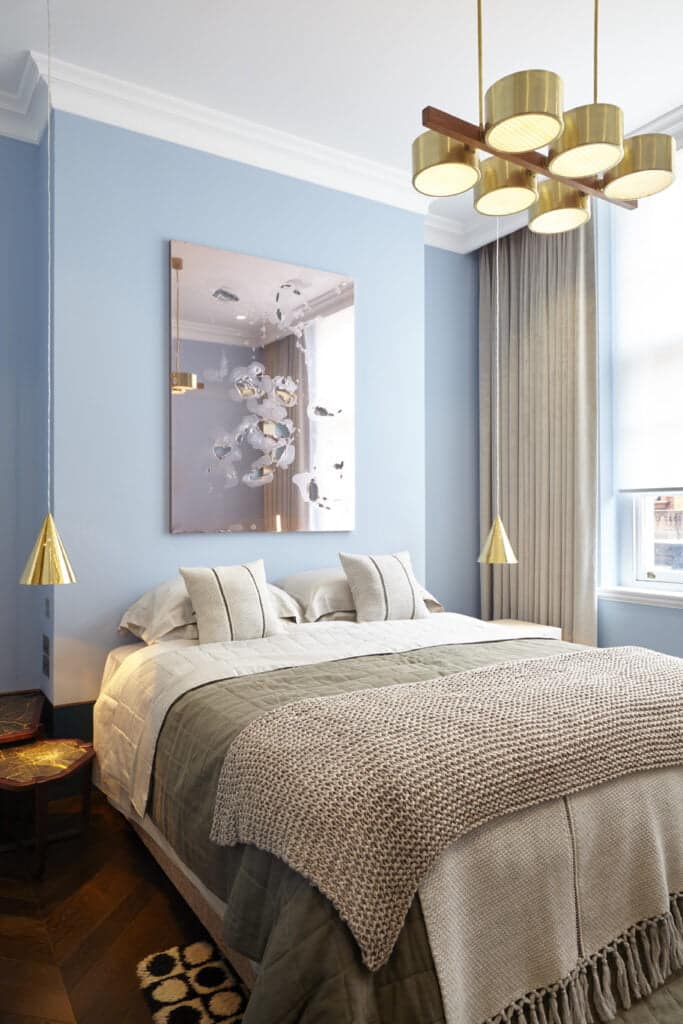 Blankets and throws are must-have home accessories, but faux fur undoubtedly adds a touch of luxury and cosiness to any interior. From snuggling up on the sofa to styling a bedroom, faux fur throws can transform any space into a warm, inviting retreat.
Of course, the benefits of faux fur aren't limited to their soft finishes and visual appeal; they're also a fabulous way to enhance your home while staying animal friendly. Offering all of the benefits of genuine fur with much more palatable origins, faux fur can be enjoyed by everyone.
To find the right accessories for your home this season, take a look at expert advice for finding the best faux fur throws out there and find out how to style them:
1. Use Faux Fur to Add Texture
As you might expect, faux fur instantly adds texture to any space. If an area feels a little lacking in personality or appears to be too neat and tidy, a faux fur throw will make it more relaxed and inviting. However, don't make faux fur compete too much with other tactile fabrics or materials.
Texture adds visual weight to a room and too much can make the space feel crowded. Adding a large faux fur rug when you already have a decadent velvet sofa, silk cushions or wool blankets might be too much. Instead, stick to using faux fur when it can add balance to areas that are currently lacking in texture.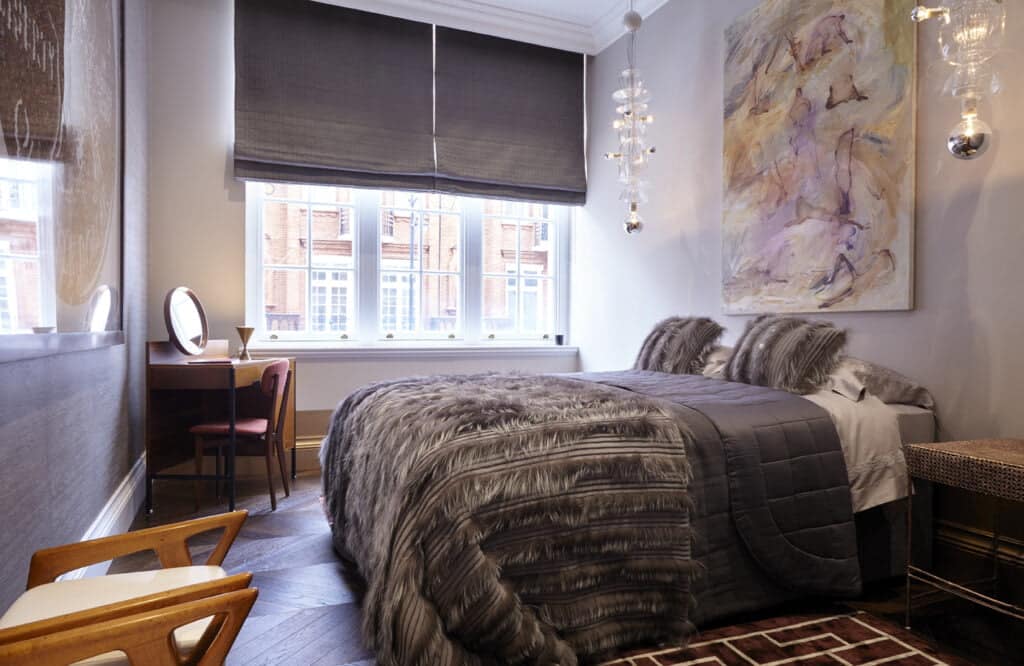 2. Choose Throws with Long Hair
If you want to recreate the look and feel of genuine fur, opt for faux fur throws or blankets with longer hair. This mimics the appearance of real fur but it also enhances the warmth and texture of the fabric. Whether you're adding a throw to your interior design or choosing a faux fur cushion or rug, pieces with a long-haired finish will always look more realistic.
Similarly, it's well worth doing your research before you select a new throw for your interior. Quality can vary when it comes to faux fur, so make sure that the piece you choose feels as good as it looks. Fortunately, there are many designers and artisans who are creating fabulous faux fur pieces right now.
3. Look for Tonal Variety
Genuine fur never comes in one, single, solitary shade, so your faux fur throw shouldn't either. Instead, look for throws that have variations in the shade or tone. Even block colour throws can offer tonal variation, which will generate a more realistic appearance. As well as looking more like real fur, this tonal variety will increase the depth of the colour too and add even more texture to your interior.
Remember – if you want to recreate the appearance of real, undyed fur, choose colours that can naturally be found in the animal kingdom, such as browns, greys, creams, tans, taupe, deep reds, mahogany or off-white.
4. Complement Furniture with Faux Fur
When you're adding a throw to an interior, beds and sofas are an obvious placement choice. However, these aren't the only spaces that can be enhanced with the addition of faux fur. If you want to do something a little different, use faux fur to complement other types of furniture too.
Draping a throw across the back of a dining room chair or placing it on the end of a bench in a hallway can add visual weight and texture to these spaces too. Furthermore, the softness of the faux fur will add balance to contrasting materials, such as wooden chairs and benches, wire-backed chairs, or marble tabletops.
5. Make Faux-Fur a Year-Round Accessory
There's no doubt that faux fur is a must-have during autumn and winter, but these aren't the only times of year that it can add opulence to an interior. By incorporating faux fur throws into your interior design all year-round, you can maintain a feeling of warmth and decadence in your home.
If you want to ensure that your new faux fur throw will become a year-round accessory, choose a throw in a lighter shade, such as cream, taupe, tan, or light grey. These shades will be easier to style in the warmer spring and summer months, whereas darker shades are best suited to blustery autumn days and cold winter nights.
6. Use Faux Fur in Formal Spaces Too
Faux fur might seem like it's most suited to living areas and bedrooms, but there's no need to restrict the luxurious materials to these areas only. In fact, the softness and texture of faux fur mean it can be a great addition to more formal spaces.
When you style a faux fur throw in an office, dining room, study, or library, for example, it will soften the visual appearance of the space and make the room feel cosier. Additionally, being able to pull a faux fur throw around your shoulders will keep you warm when you're working late into the night or curling up with a good book!
7. Remember – Less is More!
Although faux fur is a tantalising and tactile fabric that's capable of elevating virtually any space, it shouldn't be overused. When you're deciding how to style faux fur or where to place your newest home accessory, be sure to take a strategic approach. Less is definitely more when it comes to faux fur, so don't be tempted to fill your home with it. Instead, use it sparingly for the best effect and style just one or two pieces in any room.
Create a Cosy Atmosphere with Faux Fur
Now you know how to use faux fur throws to add warmth and cosiness to your interior, you can enhance your existing design with this fabulous material. Whether you favour a contemporary feel or a more traditional style, faux fur throws can add texture, visual weight, and balance. With expert styling and complementing accessories, a faux fur throw is an effortless way to perfect your interior design this season.