Technology has changed the way we live and work, so it's no surprise that it's becoming an ever-present feature in our homes! Tech gadgets can transform a space both in terms of form and function, but what are the latest innovations, and do you really need them? For the lowdown on the most exciting releases and emerging interior design technology, take a look at our round-up of must-have interior tech gadgets…
Tokenframe 21.5″ NFT Display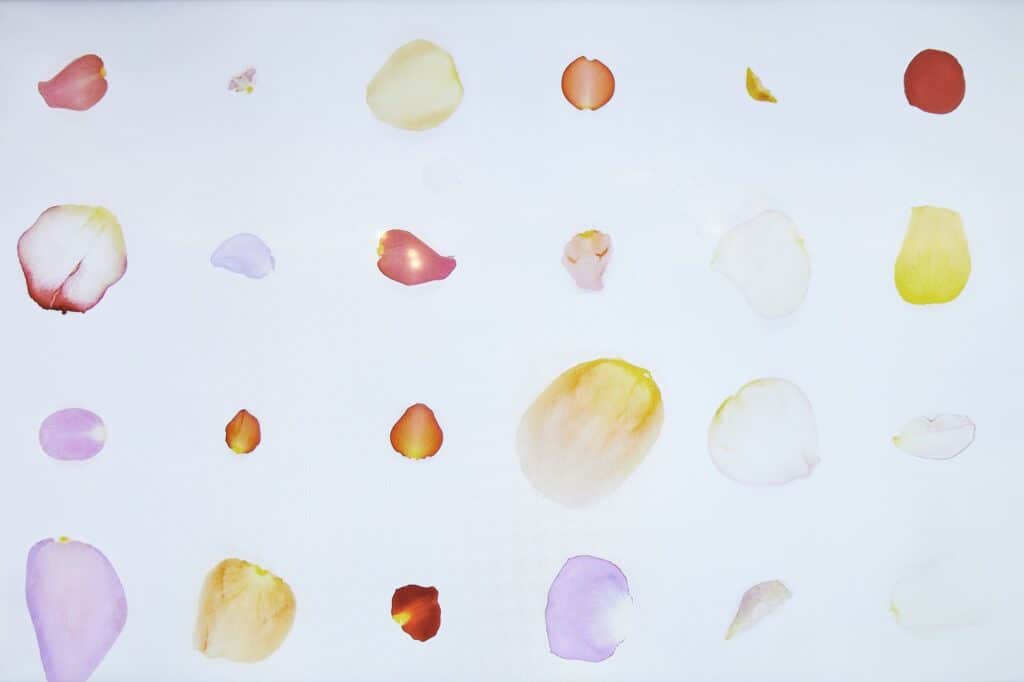 Credit: Sarah Mayohas
Whether you were an early adopter of non-fungible tokens or you're new to the world of NFTs, the Tokenframe NFT Display is the perfect way to integrate your collection into your environment. Simply cast the NFT from a compatible digital gallery directly to Tokenframe and your art is showcased to perfection. With easy to use in-app or web controls, you can customise slideshows, adjust backgrounds, rotate the display 90°, set energy saving schedules and much more.
Bespoke wooden frames, available in Birch, Black, Mahogany and White, along with crisp, white matte borders complement contemporary design while evoking a timeless style. Whether you want to enjoy your NFT collection at home or in the office, the Tokenframe 21.5" NFT Display is an essential addition to modern interiors.
Elvy Radiation-blocking Phone Charger
If you regularly sleep with your phone by your bed (and most of us do!), the Elvy Radiation-blocking Phone Charger will give you peace of mind, keep you fully powered and even improve your sleep quality. By blocking EMF and EMR radiation and 'blue light', the Elvy charger ensures that electromagnetic rays don't disrupt the Alpha waves your brain produces throughout the night. The result? Fewer distractions, a better night's sleep and a sleek, stylish accessory to add to your bedside table, dresser or drawers!
Moen Smart Tap
If you're designing a smart home and you're a fan of voice control, you'll love what the Moen Smart Tap can do. As well as voice control, you can control the tap via hand motion or the Moen Smart Water App, which adds another layer of high-end tech to your smart kitchen. Simply tell the smart tap how much water you need, how long to run the tap for and what temperature you'd like and voilà!
While the Moen Tap is undoubtedly Smart, it's also a stylish addition to any kitchen. With a finish to suit everyone's taste, you can opt for linear, curved or classic designs in colours including matte black, chrome, stainless steel, brushed gold and black stainless steel to complement your kitchen interior.
Eve Coulisse Smart MotionBlinds
Automated blinds may seem like an early form of interior design technology but the latest collaboration between smart home specialists Eve Systems and Coulisse takes things to a whole new level. The only motors to support Thread and be Matter-ready, MotionBlinds work seamlessly with Apple HomeKit tech without the need for additional support and offer great functionality with other smart assistants, like Alexa and Google Home, too.
What's more – you can transform roller blinds, venetian blinds, vertical blinds, pleated blinds, honeycomb blinds, roman blinds and even curtains into a smart home feature when you retrofit MotionBlinds technology to existing fixtures. Cable-free and invisible to the eye, they're a must-have feature for every window!
Herman Miller Sayl Ergonomic Office Chair
As the world of work continues to evolve, being professional no longer means being at the office. Instead, increasing numbers are combining work and home life with flexible arrangements and remote working contracts. While working from home can deliver a whole host of benefits, a lifetime of back pain from hunching over a laptop perched on a coffee table isn't one of them!
Carving out a work from home workspace is essential and the Herman Miller Sayl Ergonomic Office Chair is the ultimate accessory. Its 3D Intelligent Back and PostureFit sacral support ensure complete comfort, but if that's not enough to tempt you, its exquisite design will be.
Sayl's Y-Tower Support and unframed support delivers a 'striking and visual aesthetic', while an optional stretch-knit cover or fully upholstered version is ideal when you want to create a warmer, softer feel. Available in a variety of colour combinations, you can add a pop of colour to your office space or opt for a classic feel in a black and grey palette. Whatever style you choose, Say's smart engineering will make working from home easier than ever.
LG PuriCare AeroTower
The ultimate home air care solution, LG's PuriCare AeroTower is a must-have accessory for every home. Combining a true HEPA filter and UVnano LED technology, the PuriCare AeroTower removes fine dust, kills bacteria and provides cleaner, purified air wherever its needed.
While you'll certainly notice the health and well-being benefits that the LG PuriCare AeroTower can offer, you'll also appreciate its careful design and stylish finish. Its tapered cylindrical shape and soft white colour ensures it fits seamlessly into contemporary interiors. In fact, it's so well designed that it's worth having for its appearance alone!
Touch Screen Smart Mirror
Mirrors are a decorative accessory in their own right and are a fantastic way to increase the amount of natural light that illuminates a room. With the Touch Screen Smart Mirror from Capstone Connected, however, you can enhance the functionality of your décor with next-gen technology.
Two settings give you the option to use the Smart Mirror as a tablet or to share your smartphone screen via Thin Cast technology. Access your favourite apps, features, websites and email with hassle-free voice control. Sleek and stylish with minimal framing, the Touch Screen Smart Mirror is available in two sizes: standard and full length. Perfect for hallways, bedrooms, offices and living spaces, this innovative solution is an ideal accent feature and an indispensable addition to your smart home.
AirSoap Air Purifier
A filterless air purifier, AirSoap features washable and reusable collection plates to capture even the tiniest particles of airborne viruses. Combining earth-friendly technology, whisper-quiet functionality and a wide selection of models and styles, AirSoap's Air Purifier is a great option to enhance the health and well-being of your home and workspace. At just 21 x 10.6 x 10.25 inches, the unit is a subtle yet essential component of modern living and, with white casing, black trims and a discreet AirSoap logo, it's easy to incorporate this critical piece of kit into any room.
Ultraloq UL300 Multi-Point Smart Door Lock
The latest technology doesn't just make your home or office more functional and more aesthetically attractive; it can improve security and enhance your safety too. Ultraloq's Multi-Point Smart Door Lock highlights just how important it is to use the latest advancements to secure, as well as style, your property.
A 6-in-1 keyless entry system allows you to use biometric fingerprint identification, contactless key fob, code, smartphone app, mechanical key or 'Magic Shake' to unlock, while an optional Bridge upgrade gives you access to temporary eKeys and codes as well.
While its features and functionality are enough to sell the Ultraloq UL300, its simplicity and style are important factors too. With rounded corners, narrow door mount OLED display and black finish, it adds a contemporary finish to both interior and exterior doors.
Samsung Smart Monitor M8
If your home is filled with devices and you long for more simplicity, the Samsung Smart Monitor M8 is exactly what you're looking for. Functioning as a Smart TV with SlimFit camera, IoT hub for smart home control and Workspace with in-built productivity apps and remote connectivity to other devices, the M8 Monitor provides all the tech you need in one, slimline design.
Available in Warm White, Sunset Pink, Spring Green and Daylight Blue, you can rely on the M8 to complement your colour palette and elevate your interior design too. The only drawback? You'll want one for every room!
M-Pwr Smart Door
When you're planning a redesign or renovation, it's tempting to focus solely on the interior yet there are exterior elements of any property that have a huge impact on its look and feel. The entryway, front door and/or porch is the first part of your home that guests will notice, for example, and it's a space that you will pass through multiple times a day, so it's worth turning it into something special!
With the M-Pwr Smart Door, you can access all the high-tech features you need to maximise security and simplify your routine, but you can choose from a variety of styles, colours and finishes too. Whatever type of property you have, M-Pwr has a door design to match.
Combining a smart lock, video doorbell, emergency battery back-up and motion-sensing LED welcome lights, the M-Pwr Smart Door is a simple and smart way to create a welcoming visual while optimising home security.
Designing a Smart Home
Integrating the latest tech gadgets into your design is a great way to create intuitive interiors that blend form and function for everyday living. By embedding new tech into the design of a space, it becomes an intrinsic part of environment, rather than an afterthought or an 'add-on'. As a result, you'll find that the latest interior tech gadgets serve to uplift the design, rather than detract from it, and provide you with a whole lot of creative inspiration.